Add your review
Review 00 2018 Pinot Noir "Shea" Yamhill-Carlton, Willamette Valley, Oregon
00 2018 Pinot Noir "Shea" Yamhill-Carlton, Willamette Valley, Oregon
$88.99
($88.99 Incl. tax)
Elegant yet deep with black cherry and dark chocolate on the nose with the velvety mouthfeel of biting into a Willamette Valley blackberry in mid-summer.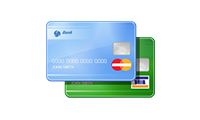 00 Wines has set out to produce the next great American Chardonnay here in the Willamette Valley. Using the premier cool climate Chardonnay fruit in the US, and time honored artisanal White Burgundy techniques, 00 Wines is creating collectable wines that grace the tables and cellars of clients in Hong Kong, New York City, Southern California, and London.
As a decade's long White Burgundy lover, 00 Wines owner Chris Hermann's dream after many years of drinking wines from the greatest producers up and down the Cote d'Or and Chablis, is to produce extraordinarily intense, distinctive, Coche Dury like, statement Chardonnays in Oregon.
Every decision our experienced, international team makes, from oak forest sourcing for our barrel program, to our corks, to our vineyard block sourcing is intentional in our quest for the Holy Grail of Chardonnay.
productpage_usp_1_title

productpage_usp_1_text

productpage_usp_2_title

productpage_usp_2_text

productpage_usp_3_title

productpage_usp_3_text

productpage_usp_4_title

productpage_usp_4_text