Add your review
Review Abbazia di Novacella 2019 Kerner, Alto Adige, Italy
Abbazia di Novacella 2019 Kerner, Alto Adige, Italy
$17.99
($17.99 Incl. tax)
Kerner (named after a Poet who wrote drinking songs!) is a very aromatic white. It is a cross between Riesling and Schiava. The wine has a fresh 'fruitiness' and mouth-watering acidity in a - key lime, kiwi and a nutty almond frame. It has floral notes a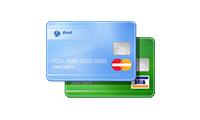 Kerner (named after a Poet who wrote drinking songs!) is a very aromatic white and was recently introduced to South Tyrol in northern Italy about 20+ years ago. It is a crossmatch between Riesling and Schiava. Because the grape is frost resistant it is grown in cooler areas like Alto Adige, Germany, Austria and Switzerland.
This wine is vinified in temperature controlled stainless steel and has the fresh 'fruitiness' of Riesling with its mouth-watering acidity. It has fruity - key lime, kiwi - and a nutty almond frame. It has floral notes along with a minerally edge.
Pair with creamy cheeses, mature cheeses, risottos, fish and shellfish.
productpage_usp_1_title

productpage_usp_1_text

productpage_usp_2_title

productpage_usp_2_text

productpage_usp_3_title

productpage_usp_3_text

productpage_usp_4_title

productpage_usp_4_text