Add your review
Review Abbazia di Novacella 2022 Kerner, Alto Adige, Italy
Abbazia di Novacella 2022 Kerner, Alto Adige, Italy
$23.99
($23.99 Incl. tax)
Peaches, apricots, and tones of tangerines on the nose. Very lively, juicy, and sleek on the palate, with a mineral-rich finish.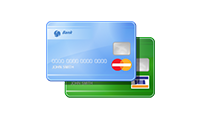 The Kerner grape is an aromatic white grape variety. It was bred in 1929 by August Herold by crossing Trollinger (a red variety also known as Schiava or Vernatsch) and Riesling.  Kerner is named in honour of a poet and physician from Swabia, Justinus Kerner, whose works included songs and poetry on drinking and wine.
Abbazia was founded in 1142 by the Augustinian Order of Canons Regular.  The estate has long been known for producing world class white wines with a tremendous price/quality ratio. The white grape vineyards are in the town of Novacella, surrounding the abbey, while the red grapes grow further south.
productpage_usp_1_title

productpage_usp_1_text

productpage_usp_2_title

productpage_usp_2_text

productpage_usp_3_title

productpage_usp_3_text

productpage_usp_4_title

productpage_usp_4_text