Add your review
Review Abbondanza 2019 Montepulciano d'Abruzzo 1 Liter, Italy
Abbondanza 2019 Montepulciano d'Abruzzo 1 Liter, Italy
$14.99
($14.99 Incl. tax)
Abbondanza's Montepulciano d'Abruzzo's liter bottle is sure to become the house wine for dozens of our customers.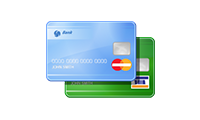 You'll be happy this gluggable wine comes in a liter size bottle because it goes down so easily and is so good!   Montepulciano d'Abruzzo is a crowd pleasing, easy drinking red wine from Central Italy that pairs well with a wide variety of foods.    Abbondanza is medium bodied with plenty of black cherry and dark berry fruits and hints of herbs.  It's just structured enough to keep it interesting and not too simple.  You can even put a slight chill on it.
The fun label was created by renowned Los Angeles artist Eric Junker who has created murals for the Los Angeles Philharmonic, Target and Tom's Shoes.
productpage_usp_1_title

productpage_usp_1_text

productpage_usp_2_title

productpage_usp_2_text

productpage_usp_3_title

productpage_usp_3_text

productpage_usp_4_title

productpage_usp_4_text