Add your review
Review Alto Moncayo 2015 Garnacha Aquilon, Campo de Borja Spain
Alto Moncayo 2015 Garnacha Aquilon, Campo de Borja Spain
$142.99
($142.99 Incl. tax)
.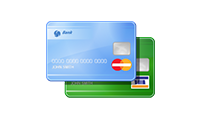 Bodegas Alto Moncayo is a Garnacha (grenache) specialist, all vines originating from native clones.  The winery is located in the Campo de Borja denomination in the Aragon region of northeast Spain. Founded in 2002, they began by using the oldest vines in the area, and now, it produces a variety of wines from native mountain strains of Garnacha. Vines are bush vines grown on the slopes of the Moncayo foothills in red clay and slate soils.
Aquilon is Alto Moncayo's top cuvee. To make the wine, grapes are selectively harvested at full ripeness and placed into stainless steel tanks where they undergo a gentle basket pressing. Fermentation - including malolactic conversion is finished in a mix of new French and American oak. The wine is further aged 24 months in barrels before bottling.
There is power and intensity in this wine. Bold aromas of fresh and dried dark raspberries and cherries with hints of vanilla and dark chocolate.  Pair with beef, lamb, game based stews and rice dishes.
productpage_usp_1_title

productpage_usp_1_text

productpage_usp_2_title

productpage_usp_2_text

productpage_usp_3_title

productpage_usp_3_text

productpage_usp_4_title

productpage_usp_4_text