Add your review
Review Altos Las Hormigas 2019 Malbec Clasico, Mendoza, Argentina
Altos Las Hormigas 2019 Malbec Clasico, Mendoza, Argentina
$12.99
($12.99 Incl. tax)
A bright and breezy Malbec from a terroir-driven winery. It's aged for 12 months in concrete vats to preserve the fruit purity, packed full of juicy, ripe raspberry and savoury plum with gentle hints of liquorice and spice.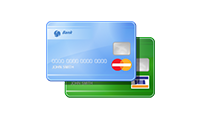 A blend of 100% Malbec grapes harvested by hand from vineyards in Medrano, Lujan de Cuyo, and the Uco Valley in a smaller percentage. The area has a semi-desert climate with hot days and cool nights. Deep, fresh soils delay ripening, and avoid stress. These are sandy loams where the clay component provides mineral nutrients and water retention, while the sand component prevents the silt and clay part from compacting excessively and guarantees water drainage. An extended ripening season is relied on to give the Malbec its intensity and balanced flavor profile.
Grapes from different vineyards are vinified separately before the final blend. After a careful, double sorting process, the grapes are softly pressed and fermented with indigenous yeasts in order to express each of the selected vineyard. Fermentation takes place in separate stainless steel tanks for 10 days. The wine is then aged for 12 months in concrete vats.
productpage_usp_1_title

productpage_usp_1_text

productpage_usp_2_title

productpage_usp_2_text

productpage_usp_3_title

productpage_usp_3_text

productpage_usp_4_title

productpage_usp_4_text