Add your review
Review Au Bon Climat 2018 Pinot Noir, Santa Barbara County
Au Bon Climat 2018 Pinot Noir, Santa Barbara County
$23.99
($23.99 Incl. tax)
Strawberries and blackberries aromas slowly rise out of the glass. Overtime, more of the anise and clove will mix with these other aromas. Currently, the wine is young with mouth filling intensity and suppleness.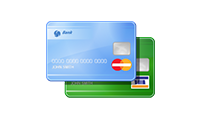 Founded in 1982, Au Bon Climat (which means "a well-exposed vineyard") produces internationally-recognized Pinot Noir, Chardonnay, and Pinot Blanc wine from grapes grown in California's Santa Barbara County.
The Au Bon Climat winery is located on the world-famous Bien Nacido Vineyard, and is owned by winemaker Jim Clendenen. Au Bon Climat was listed on Robert Parker's Best Wineries of the World in both 1989 and 1990, while Jim Clendenen has been named Winemaker of the Year in 1992 by the Los Angeles Times, and Winemaker of the Year in 2001 by Food and Wine Magazine.
productpage_usp_1_title

productpage_usp_1_text

productpage_usp_2_title

productpage_usp_2_text

productpage_usp_3_title

productpage_usp_3_text

productpage_usp_4_title

productpage_usp_4_text