Add your review
Review Azelia 2016 Barolo Bricco Fiasco, Piedmont
Azelia 2016 Barolo Bricco Fiasco, Piedmont
$95.99
($95.99 Incl. tax)
96 pts James Suckling:  Fresh flowers with strawberries and cedar throughout this. It's medium-to full-bodied with a very compact palate of tannins that melt into the wine with freshness and brightness. Linear and deep.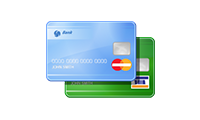 Winemaker Notes
The white calcareous soil gives the wine an elegant profile with sweet and silky tannins. The aromatic character loaded with flowers and fruits is charmingly intense. The average age of the vines is 85 years old. The Bricco Fiasco spends 24 months in oak.
Bricco Fiasco represents the historical Cru of the estate.
Here the vines were replanted in the 1940s by Luigi's father, Lorenzo. Today, the same vines, now 85 years old, produce small, concentrated bunches and their ripening is impeccable.
In 1978, thanks to the unique position and perfect ripening of the berries, Luigi and his father decided to vinify separately, for the first time, the grapes obtained from this vineyard. They absolutely wanted that this vineyard be recognized in bottle and that a label, a wine be dedicated to this vineyard.Barolo Bricco Fiasco was one of the first Barolos to identify a Cru, a single vineyard.
The name Fiasco comes from the shape of the hill where the vineyard is located: it has a rounded shape such as a flask, the old bottle used in the past to contain red wine. On top of this hill, the bricco, there is still today an old well, built by hand by great grandfather Alfonso, with an over hundred year old vine pruned to a pergola (trellised vine), useful as a shade shelter during the hot summer afternoons. As the bricco is extremely steep, farmers collected rain water in the well.
productpage_usp_1_title

productpage_usp_1_text

productpage_usp_2_title

productpage_usp_2_text

productpage_usp_3_title

productpage_usp_3_text

productpage_usp_4_title

productpage_usp_4_text