Add your review
Review Bailly Lapierre N.V. Cremant de Bourgogne Brut Reserve Sparkling Wine, Burgundy
Bailly Lapierre N.V. Cremant de Bourgogne Brut Reserve Sparkling Wine, Burgundy
$19.99
($19.99 Incl. tax)
Unit price: $0.00 /
Beautifully expressive value sparkler from Burgundy. Aromas of buttered toast, green apples, and minerals. On the palate the mousse is fine and persistent, and the texture creamy. Drink alone, with appetizers, shellfish, oysters.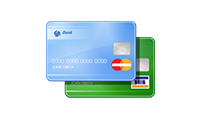 We have had such success with this easy drinking frothy wine from Burgundy. Guess it makes sense seeing as how forward and refined this bubbly is and for not much money. Pinot Noir, Aligote and Gamay make up the blend and I was told by the importer that this wine is even vegan. Wonderfully toasty on the nose with green fleshed apple and creamy buttered toast.
The caves of Bailly La Pierre includes 430 growers who provide grapes to make Cremant de Bourgogne. Average annual production is close to 3.5 million bottles. Bailly La Pierre is located in the Auxerrois, in the northern portion of winemaking Burgundy. Seventy wine-making families devote themselves year round to the grapes, making sure they ripen in the best possible conditions. They continually refine their skills and make improvements in all areas to ensure a delicious, enjoyable product.
Grapes are hand-harvested and selected in the vineyard before being carefully transported to the winery. A further selection occurs at the winery to ensure that only the best go into the cuvees. The wines are produced in an underground quarry to ensure cool temperatures.
productpage_usp_1_title

productpage_usp_1_text

productpage_usp_2_title

productpage_usp_2_text

productpage_usp_3_title

productpage_usp_3_text

productpage_usp_4_title

productpage_usp_4_text