Don't judge a beer by its label
Since we were kids we've been told "Never judge a book by its cover." Well my friends, as adults we need to learn not to judge a beer by its label. Sanctum Brewing Co in Los Angeles has made a great beer called Death, a 100% Brettanomyces dry hopped Ale. When I opened a bottle of it last month I was amazed by how great it was. Super floral hoppiness up front with vibrant orange zest. The floral component becomes slightly fruity while the spicy yeastiness of the Brettanomyces balances it out on the finish. Such an expressive Beer, all the flavors playing their role perfectly, taking the mainstage when needed, but also willing to take up space downstage when asked.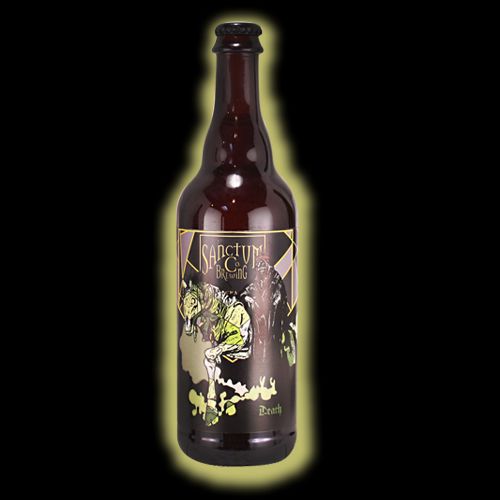 Now I will admit, while the label is a real cool design, it isn't the most appealing. As Randy has said a number of times when he sees a Beer/Spirits/Wine label with skull or something of the sort on it; "Why remind people of death?!" While the imagery of the Four Horsemen of the Apocalypse, Death and his Haunting Steed staring at you daring you to try them might lead some folks to staying away from the Beer, why not do what we do every day and challenge Death? Look that Ghostly face in its blacken eyes and pop that cap and drink it. If you're a fan of IPAs, a fan of Wild Ales or just a fan of really good beer, challenge your taste buds AND Death and try this.