A recap of what Jeremy has found this year that has blown his mind and pleased his taste buds. Spirits that if you haven't tried yourself, you really should.
We are now in the last month of 2016, how time has flown! As we all reflect on what this year has been like for each of us, I feel it almost my duty to reflect on my favorite spirits I have tried in this calendar year. Now some of these products are things that we've been carrying all year, some of this stuff has just been brought in. But one thing they all have in common; they are all delicious and will be available here at The Wine Country.
Gin of the Year: Venus #001 & Venus #002
Now I really could have broken these two up into their own categories; Gin of the year and Barrel aged Gin of the year, but it's the two Gins themselves that make them the Gins of the year. Unique to the Gin producers out of Santa Cruz, CA is that they actually change the botanicals in the Gin depending on if it is going to be barrel aged or not. In their non-aged version they have much more citrus forward and floral botanicals, while in their barrel aged version they add more spices and herbal botanicals. Most companies that make a Barrel aged Gin just take their Gin and add it to barrels. Not saying those aren't delicious, but changing up their botanicals to enhance the drinking experience, just shows you how much effort Venus Spirits is putting into their products.
Vibrant Orange and tangerine zest, floral lavender and bold herbal flavors pair with light juniper on the finish.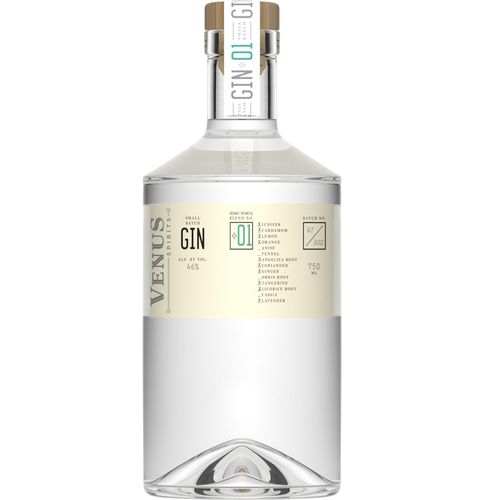 Rested for 2 months in American oak. Bold cinnamon and fennel, sage, bay leaf and orange zest. Soft vanilla on the finish adds a creaminess that pairs well with the herbal flavors.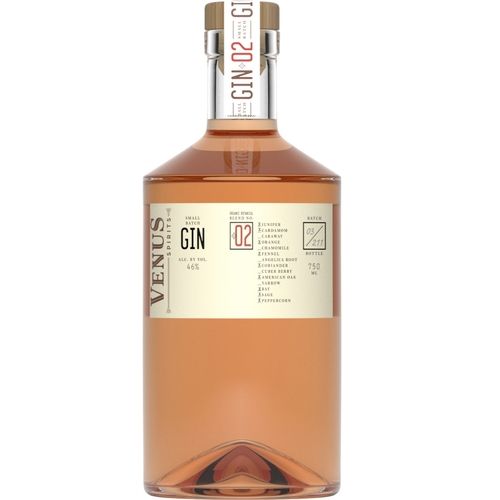 One of the coolest things about Vodka, is you can make it out of a lot of different stuff. Corn, potato, wheat, rye, quinoa and milk. That's right folks, you heard correctly, this Vodka from England is made with milk. Jason Barber who owns a dairy farm in West Dorset wanted to create a truly unique Vodka, and figured why not use what his 250 cows are already making? Made with the Ways from fresh milk, this creamy Vodka has soft vanilla flavors and lingers for a while. The combination of the mouthfeel and smoothness make this a very dangerous Vodka. Great on the rocks, or would amplify any White Russian.
I love Moscow Mules, I think it's the best way to use Vodka because it allows you to have vibrant ginger flavor and that delicious lime pop, but it also allows a good Vodka to be highlighted for what it is. When you take a smooth grape (Chardonnay and French Colombard) based Vodka like Hanson of Sonoma and infuse real ginger into it, the only thing you're missing is a lime wedge. Vibrant ginger (flavor, not the spice) hits your palate and gives your taste buds a little pop. Since it is grape based, the mouthfeel you get from it is unlike most Vodkas on the market. It is so smooth on the finish that you get no bite or funky after taste, just elongated ginger flavor.

From the distillery that brings you Siembra Azul Tequilas and Muchote, allow me to introduce ArteNOM 1414. The ArteNOM line was created to celebrate different distilleries and their best Tequilas. 1414 is a delicious Reposado level Tequila that will please any Agave lover. Aged for 10 months, giving it enough time to absorb some of those lovely oak characteristics, but not too long so it still has great Agave flavors. Rich vanilla and spice combination up front give it a nice balance of soft and vibrant taste. Caramel and herbal Agave notes lean out the finish allowing the beautiful plant that is Agave to shine.
In April we hosted an event that was focused around Diplomatico Rums. These Venezuelan libations were formally introduced to me at the beginning of the year when I was able to attend an event with Nino Curbelo, one of the owners of Diplomatico. While all their Rums are delicious, especially the vintage 2002 version, the one that stood out the most to me was the Reserva Exclusiva. It also happened to be the one favored by those who attended our tasting in April. It is the depth of this 12 year old Rum that made it a star in my opinion. Slightly sweet coco flavors and robust cinnamon greet your palate creating that Ying and Yang balance of sweetness and spice. Creamy vanilla plays very well with the toasted oak that give it a slight nutty characteristic. All these flavors work together to give you a very full and layered drink. The kind of Spirit you taste and continue tasting even after you're done.
I consider myself to be very lucky. Over the last few years I have been able to find some fantastic Armagnacs, and my luck continued this year when I found the Gelas Armagnacs. While both the 8 year and the 18 year are delicious, the 8 year was my favorite out of the two. Soft charred oak, light coco, delicate maple flavors add a nice coating mouthfeel to your drinking experience. That richness pairs with cherry wood characteristics and vibrant red apple flavors that add a fresh and drying finish to balance out the those sweeter coco and maple notes.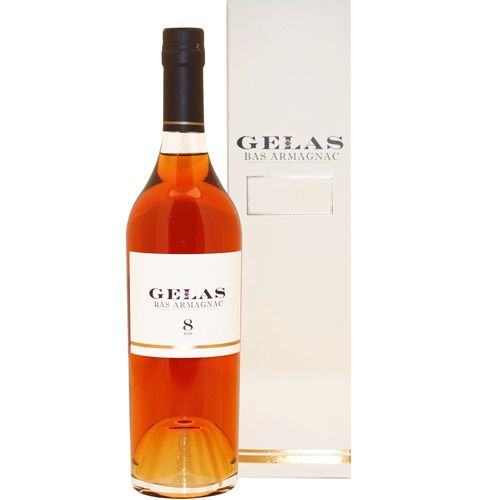 "We are trying to make traditional Cognac, but with our own flare on it." Was what Franck Vigneron told me when I sat down with him earlier this year to try the Philbert line of Cognacs. Making both a Petit and Grande Champagne Cognac but with a twist. Instead of blending multiple years of Cognac together, getting a consistent flavor profile year in and out, the folks at Philbert are making single vintage Cognacs. Meaning every release will have a unique profile, almost unheard of Cognac. And another twist; it is finished in Sherry Cask! Put that all together and you get dark chocolate, soft caramel & vanilla flavors up front that give it a wonderful mouthfeel. Herbal notes with maple & delicate roasted coffee give it an unique flavor profile people usually don't expect in Cognac.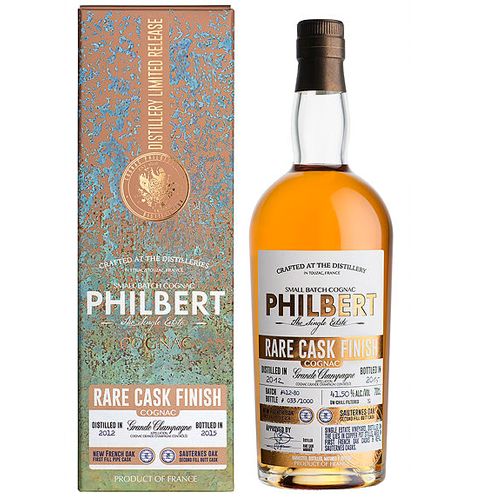 It always amazes me how even with the great Scotches we carry, I'm able to find new ones that also deserve to be on our shelves. And when I tried the Glenrothes Sherry Cask, I knew it would be one of the best I had this year, if not the best. And it's not like the producers are doing anything that unique to their Whisky, they're just making it really well. Hints of sherry nuttiness pair with light notes of vanilla. A bold smoke characteristic comes out on the finish giving it that classic robust Scotch characteristic Whisky drinkers love.
It's not often that you find an Irish Whiskey that is so unique some might confuse it for a Blended Scotch. Pronounced Bar-on-ishka, this Whiskey from Redcross County has more depth than people sometimes expect from an Irish Whiskey. Soft smokiness, red apple and delicate caramel give you some familiar flavors and one unfamiliar when it comes to Irish Whiskey. The smoke lingers and is paired with hints of minerality on the finish that allow the caramel and smoke flavors to linger.
Made with 67% Rye and 33% Single Malt (smoked by Rick Wasmund, the owner, himself), this Rye Whiskey from Virginia is the type of Rye that would get people who see Rye as too harsh of a Spirit to change their mind. A nice pop of Rye spice greets your palate first while delicate notes of coco balance it out. Both the cherry and apple wood used to smoke the malts develop on the palate as subtle candied cherry and fresh red apple flavors. This added depth and softness makes this Rye much more approachable than some of the other heavy Rye Whiskies that people shy away from.
I knew when I first started carrying this it would be my Bourbon of the year. Not only does it have everything a Bourbon drinker loves when it comes to its flavor profile, it is aged for 10 years. Finding a Bourbon with an age statement in this time of producers rushing their products to market is a rarity. Look at what happened to the beloved Old Fitzgerald Bourbon if you want an example of what I'm talking about. And this is under $30!!! A deal and a half at $50, you can almost buy two bottles of this for that price. Bold spice notes let you know this has been sitting in a barrel gaining depth and elegance. Rich dark chocolate and light red apple flavors balance the spice well and give the Bourbon a nice mid-palate. Chocolate lingers, hints of creamy vanilla on finish leave you wanting more.
This is actually also my Spirit of the Year. For the simple fact that out of all the Spirits listed above, this one blew my mind the most. The depth, the jumbling of flavors that end up working well together, the fact that its organic and made in Downtown LA all added to the reasons why I have been telling everyone and anyone who'd listen about Greenbar's Six Woods. Using 5 different wood staves (hickory, mulberry, red oak, grape wood and maple) and adding them to their white oak barrels, Greenbar has made a rich, full bodied Whiskey that I am still thinking about days after I tasted it! Big notes of coco explode onto your palate while subtle vanilla and cinnamon flavors lighten up the palate while still adding richness to the libation. The hickory and maple wood are the flavors most prominent. Behind all these decadent flavors is this delicate smokiness from the wood that isn't aggressive in anyway, but just adds a slight rugged characteristic that completes the Whiskey. While I praised the Henry McKenna for its age statement, one of the reasons I love the Six Woods is because it is "Aged to Taste". Every so often the Greenbar crew will go into their big white oak barrels, taste the Whiskey and see if it needs more of a certain wood characteristic, or less. And then once they get the flavor they want, it's bottled and released to the world.