30 Jun 2021 | Jeremy Dugan
JULY WINE OF THE MONTH--KUMUSHA 2020 CABERNET FROM SOUTH AFRICA $14.99
Saying Tinashe Nyamudoka has put his time into the wine business would be a bit of an understatement. Starting at Roundhouse Restaurant in Cape Town South Africa, then going to get his WSET level 3, Certificate from Court of Master Sommeliers Europe, a certificate in Wine Business Management, being an executive board member of the non-profit organization The Black Cellar Club (BLACC), and the list goes on.  But the most important title Tinashe has is Owner of Kumusha.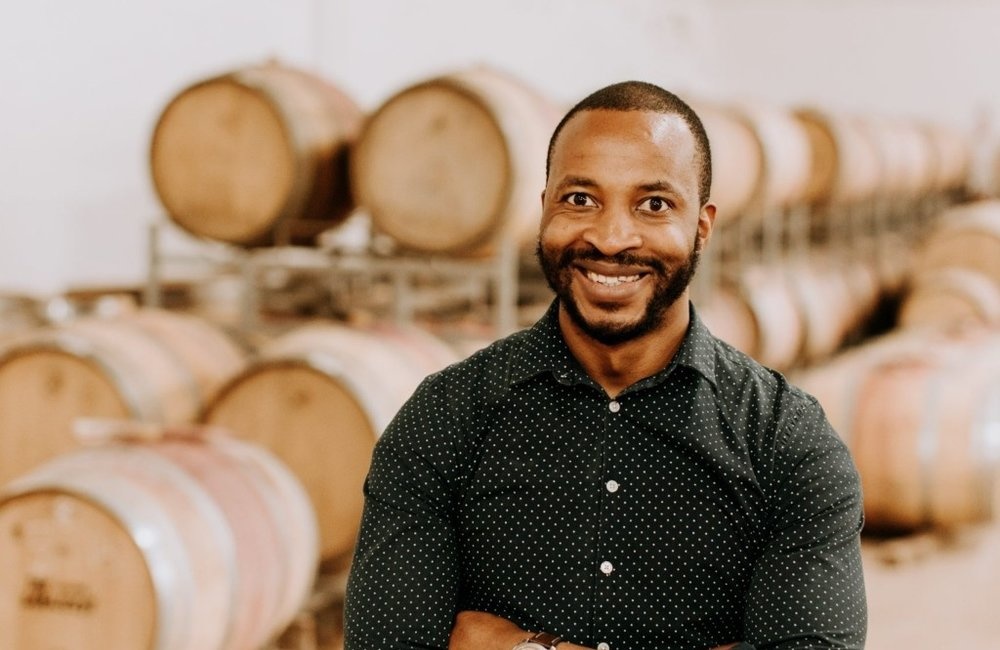 Meaning "your home", "your roots" or "your origin" in Zimbabwean Shona, Tinashe's goal with creating Kumusha was to help bring more representation of Black business owners into the wine industry. Working with grape growers who practice minimal intervention Tinashe takes the juice and does his magic making a line of wines that are not only at an approachable price, but they are DELICIOUS!
As a Black man who has been around the alcohol industry since I was 13, I think it is important for people like Tinashe Nyamudoka to get spotlighted. It is important that people of color know and see that there are people that look like them not only working in the industry but being on top of it as well. And Tinashe is not alone, looking in our store you can find other Black-owned labels like Brown Estate in Napa and Maison Noir Wines in Oregon. With the style of wines Tinashe is making; easy drinking, straight forward and clean and more people willing to try Natural Wines that are more "traditional" in taste, he will easily be able to spread his roots worldwide.
Since my original blog post in April about Kumusha wines, they have been getting a lot of attention from our customers. I would say the Chenin Blanc and Cabernet Sauvignon have been the most popular.  In fact, we were reordering the Cabernet Sauvignon so much we were sent the 2020 vintage without even our supplier knowing there was a vintage change. While preparing to place the newly ordered case of Cabernet on the shelf, I noticed that the bottle seemed a little heavier than I remembered. Taking a closer look at the label, I saw that it was a new vintage, so of course I had to open a bottle to see how it compared to the 2019 vintage. It must have been a sunny 2020 in South Africa because this wine is FULL of juicy fruit.
Black cherries and plumbs burst onto the palate giving the wine a bigger richness than the 2019 had.  Rose petal floralness dries out the mid-palate just a touch while the black cherry characteristic from before becomes more like the cherry pit fruit, so heartier. Subtle minerality on the finish lightens the body of the wine a touch, but that rich fruit lingers. This is a great barbecue wine for the summer.