Best Wines of 2016
December is that month when you see lists of the best of whatever for the year, and, of course, we are no exception here at The Wine Country. Here are my picks of the best wines of 2016 from Argentina, Australia, Chile, New Zealand and South Africa - and a wine I think is the best white wine bargain in the entire store. As always, these wines display incredible value above all else, providing impeccably made, balanced and delicious wines, many of which are unique to their respective countries.
Best Wines of 2016
December is that month when you see lists of the best of whatever for the year, and, of course, we are no exception here at The Wine Country. Here are my picks of the best wines of 2016 from Argentina, Australia, Chile, New Zealand and South Africa - and a wine I think is the best white wine bargain in the entire store. As always, these wines display incredible value above all else, providing impeccably made, balanced and delicious wines, many of which are unique to their respective countries.
Southern Hemisphere Wine of the Year
Why a $13 white wine as the wine of year from Argentina, Australia, Chile, New Zealand, South Africa and Uruguay? Well, to me the wines from the Southern Hemisphere are all about quality and value - at all price points - and this perfectly balanced and delicious Sauvignon Blanc from New Zealand is a perfect example. This is what I call "Goldilocks" wine - just right. This bright, smooth and complex "Savvy" comes from the Siefried winery, the oldest family run winery on the South Island, in the sunny, temperate but still cool region of Nelson. The 2015 vintage was one of the best in recent history, and this wine is winning awards around the world. Big but balanced aromas and flavors - grassy ripe grapefruit/passionfruit with a light edge of tarragon - as expected in a New Zealand Sauv Blanc - are here in abundance, but, there is a brightness and elegant supple depth here that is astonishing for the price. Abundant natural acidity provides a clean-as-a-whistle finish. There is real complexity here and just more of everything than one would expect. Flat out delicious, the bottle will empty in a hurry, so you better get two!
Argentina Red Wine of the Year
This is not your usual Argentine Malbec. Coming from some of the highest altitude vineyards in the world in Salta, it has a slightly different flavor profile and a magical intensity, which differentiates if from the Malbec were used to from the lower altitude Mendoza region. A combination of fruit from La Brava (5,740'), Colomé (7,500' and 90-150 year old vines!) and El Arenal (8,500') vineyards, this hand-made wine is simply stunning. Due to high UV exposure and large day-to-night temperature swings, high altitude fruit is unique and special, with both ripeness and natural acidity. Big, bold, smooth mouth-filling flavors and intense aromas of dark berries and plum predominate; super bright, juicy purity; nice minerality; a big, clean finish and overall elegance. It sees 15 months of only 10% new French oak, which means the fruit, not the oak, is the star here. Smooth and round, this combination of bright, clean fruit and velvety power is really hard to find. A huge hit whenever we pour it at a tasting, if you like big, pure, smooth red wine you owe it to yourself to try this special beauty.
Argentina White Wine of the Year
Tired of the same old white wines? A project of Ernesto Catena of the famous Catena family who run the Catena Zapata wine empire, who make some of the very best - and most expensive - wines in Argentina, this is a sensuous and unique blend of Viognier, Chardonnay and Gewurztraminer. The aromas and texture of this intense and supple fruity blend are off the charts. It spends 6 months in 80% new, 80% French and 20% American oak. The floral aromatics are sexy and strong and the bold tropical and stonefruit flavors are perfectly accentuated by the slightest hint of sweetness and perfect balancing acidity. The finish is quite long, with the acidity providing a clean satisfying ending. There is a sensuous palate-staining texture and weight that is rare in wines at this price. One of the most popular wines at our Thanksgiving food tasting, this wine is very food friendly, delightfully different and lip-smackingly delicious.
Australia Red Wine of the Year
One of our great new discoveries, the small production Handpicked wines from Australia all demonstrate the best of the region selected, in this case the wild and ecologically pristine Margaret River in Western Australia. This is a bold, strong and intense red wine that still manages the difficult trick of retaining balance and finesse. While it is still obviously Cabernet Sauvignon, it is delightfully different than the usual domestic or French versions. There are big aromas and flavors of dark blackberry, with a bit of Aussie eucalyptus, cedar and a hint of bay leaf that is unique to Margaret River. The wine spends 12 months in new and used French oak, which explains the nice little dollop of chocolate on the bold and smooth finish. There is proper acidity and good tannic structure, but the tannins are quite fine, so it retains an easy drinkability - no harsh bitter finish here. Like all Handpicked wines, there is excellent purity and depth. Delightfully different, delicious and drinkable.
Australia White Wine of the Year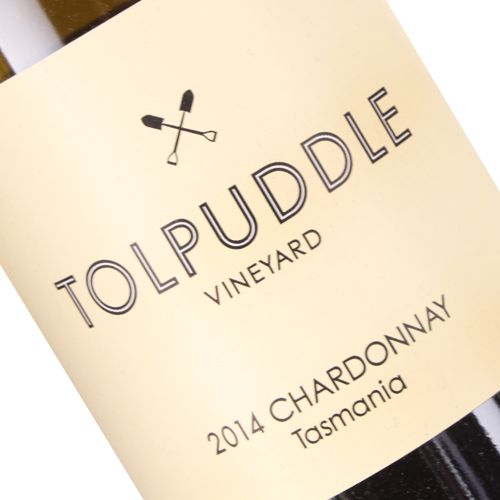 This is a stunningly good Chardonnay - crystalline purity, thought-provoking complexity, searing intensity without heaviness and delicious minerally, citrusy fruit. Coming from the coolest climate region in Australia, the island of Tasmania, it has 13% alcohol and a brightness and light-on-its-feet quality - but with real intensity. The Tolpuddle vineyard is considered one of the very best Chardonnay vineyards in Australia and Tasmania is "the next big thing" in Australian wine. The cool growing conditions and extraordinary vineyard management skills provide that magic combination of ripe fruit AND perfect natural acidity. Brilliantly simple winemaking lets the exceptional shine through perfectly, with just the lightest touch of oak and partial malolactic secondary fermentation. You just don't find wines like this very often - from anywhere. If you like wines made in Burgundy, you will love this wine - it is 1er cru quality. Made in very small quantities, with very little imported into the US - get it while you can. It is that good!
Chile Red Wine of the Year
This is one of those "amazing find" wines that you only find in places like Chile. The project of an American winemaker who discovered he could get brilliant fruit and excellent staff if he personally worked with the grape growers to have them employ modern low yield farming techniques and personally trained the field and winery workers - and paid them better prices and wages. Featuring intense hand production techniques, such as hand selection of only the perfectly ripe individual grapes from each cluster, this is an astonishingly smooth and polished wine. Elegant, supple and smooth, it has great mouth feel and bright, smooth red fruit, with that almost imperceptible green, savory edge that Carmenere should have. The tannins are super silky and, together with the proper natural acidity, provide a nice structural backbone. The wine has very good depth and length, particularly at this price point. An amazing bottle of wine for the price.
New Zealand Red Wine of the Year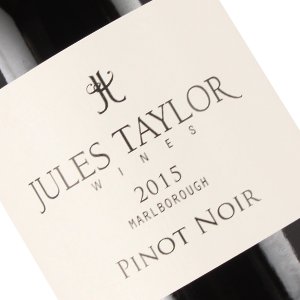 Jules Taylor, hands down one of the best winemakers in New Zealand and a long time store favorite, recently told me that the 2015 vintage is a "cracka" - in the local kiwi vernacular that means one of the best in recent memory and when I taste this wine, I understand what she's talking about. At $20, this is an oh-my-God-good Pinot Noir. There is power, balance and purity on all levels. Beautiful dark cherry on the nose and palate. Supple and sensuous texture. Strong pure aromas and flavors. Perfect balancing acidity. Smooth and clean finish. And everything is in balance. I opened a bottle on a Sunday afternoon in the store so I could taste it and sampled some lucky customers on the remainder of the bottle - every single one of them bought the wine. I can see why this wine is getting high scores from all the critics - it's in the Wine Spectator Top 100 Wines of 2016. After the Wine Spectator list came out recently, it is selling out quickly so get it while you can.
New Zealand White Wine of the Year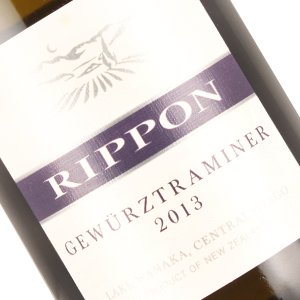 A wine of astonishing purity, quiet intensity and subtle depth, this biodynamically grown, bone dry Gewurztraminer blows the wine geek in me away. Grown in one of the most beautiful vineyards on earth overlooking pristine and pure Lake Wanaka on the South island near where they filmed The Lord of The Rings, it has a combination of laser-focused mountain-stream-tumbling-over-smooth-rocks fruit and intense, complex and penetrating aromas unlike any other wine I've ever experienced. It's one of those rare lithe yet powerful wines that penetrate the palate with their strong natural acidity and extracted, pretty fruit. Closer in style to the wines of Alsace, there are beautiful aromas of white flowers, stonefruit and herbs. These flavors carry onto the palate as other-wordly delicate, pure and intense fruit. It has ethereal weight without the oily thickness found in many Gewurz. The delicately complex finish is like a lightning bolt with the strong natural acidity - and a streak of rocky minerality underlying it all. Minimal intervention winemaking with wild yeast ferment in stainless steel. And no oak - just pure clean fruit. Achingly beautiful and lacy on every level. Less than 500 cases made.
South Africa Red Wine of the Year
This is one of those how-do-they-do-it-for-this-price wines. A powerful, elegant, supple, intense and superbly structured Cabernet Franc - impeccably hand-made from dry-farmed grapes grown in granitic soils and as good as any Cabernet Franc I've had. There is amazing purity and focus to go along with real depth and complexity - and power. The aromas are intense, filling the nostrils like an intoxicating perfume - spicy dark berry with hints of licorice and wild herbs. Intense, dark, juicy blackberry and cherry fill the mouth and there is a fascinating spicy cedar edge and more wild herbs. 18 months in 25% new French oak adds fine and supple tannins to the mix. The long and complex finish brings in cranberry, cinnamon and dark dusty chocolate in addition to the intense dark fruits that are the core of this oh-so-elegant and powerful wine. Drinking beautifully now with a vigorous decant, this wine will absolutely sing with 3-6 years of proper cellaring. Another in a series of amazing high-end South African wines, where the value is immense.
South Africa White Wine of the Year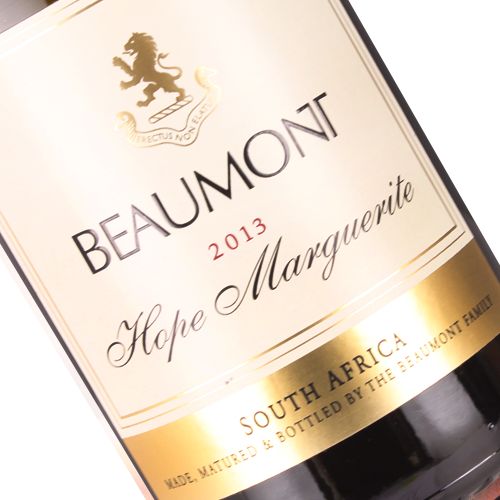 Consistently rated as one of the very finest Chenin Blancs in South Africa, where Chenin Blanc is the pride of the country, this elegant wine has otherworldly depth, sensuous texture and intense complexity. Made in a minimal intervention style, this wine is fermented with wild yeast in 400 liter French oak barrels and then aged 10 months on the lees in 15% new French oak, with frequent stirring, which provides the texture and complexity. There is no secondary malolactic fermentation, preserving freshness by retaining natural acidity. And such a beguiling, pretty wine this is. Rich, luscious aromas of creamy tropical fruit and a mouthful of honeyed tropical fruit, apple and lime, with layer upon layer of flavors. This vintage had some grapes with the famous "noble rot", Botrytis, providing yet another layer of complexity with a hint of sublime sweetness. There is plenty of natural acidity to keep things fresh and the finish is clean and complex. A simply stunning, rich, complex white wine, when we pour it at tastings, people swoon. Only 56 cases imported into the United States.
Bargain Wine of the Year
One of those remarkably priced, incredibly well-made, amazingly delicious and satisfying wines typical of South Africa, this 60% Chenin Blanc, 31% Chardonnay and 9% Viognier blend from Adi Badenhorst, one of the very best winemakers in South Africa, is bursting with flavorful crisp citrus and stonefruit, bright acidity, minerality, sensuous texture and a clean, satisfying finish. The Viognier adds a beguiling light floral overlay and added texture that makes this incredible bargain even more remarkable. Everything Adi does is designed to show the fruit - almost all the vineyards are organic or biodynamic, he picks for ripeness and maximum natural acidity, he uses wild yeast, basic fermenters and doesn't really mess with the wine. He has also spent years identifying pockets of old vine fruit throughout the region. So you have great fruit, some older vines, perfect winemaking technique in a $9 bottle of wine. Truly remarkable. As far as I'm concerned, the best $9 white wine in the store.