Add your review
Review Bloodroot 2018 Pinot Noir, Sonoma County
Bloodroot 2018 Pinot Noir, Sonoma County
$19.99
($19.99 Incl. tax)
This wine is super easy to drink, soft silky tannins with bright red cherry and fine threads of crunchy texture to balance out the fruit.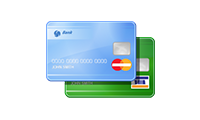 This first release from BloodRoot offers all that and then some. Utilizing different fruit sources mostly throughout Sonoma County (but also neighboring counties of Marin and Mendocino), the BloodRoot winemakers created a Pinot Noir blend that effortlessly melds cool, coastal Pinot elegance with the velvety polish of culty high-end Pinot producers.
The 2018 Pinot Noir comes from a relatively cool vintage. Twelve different vineyard sites were used to create this Sonoma County Pinot Noir. Harvest dates ranged from as early as September 3 all the way until October 10, which is very late for Pinot. The wine was fermented in small open top vessels with hand punch downs daily.
Alc: 13.8%
Oak: Aged for 16 months in French Oak (20% new)
productpage_usp_1_title

productpage_usp_1_text

productpage_usp_2_title

productpage_usp_2_text

productpage_usp_3_title

productpage_usp_3_text

productpage_usp_4_title

productpage_usp_4_text