Add your review
Review Blue Rock Vineyard 2019 Baby Blue Red Blend Sonoma County
Blue Rock Vineyard 2019 Baby Blue Red Blend Sonoma County
$27.99
($27.99 Incl. tax)
2019 Baby Blue Red begins with polished aromas of blackberry, dark currant, pencil shavings, hints of peppercorn, tilled earth, cedar and vanilla bean that sing of an absolutely brilliant young wine. Not to be outdone, rich flavors of both black and red f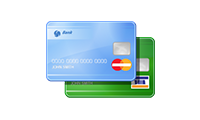 We will produce only small quantities of luxurious red wines that express their sense of place. Blue Rock, therefore, will always make wine from grapes grown exclusively on the 100 acre Estate in Sonoma, Alexander Valley.
We believe that small is beautiful. In our experience, the finest, most individually expressive wines come from small places.
We believe that place is paramount, "...a memorable wine is as much a map as a taste. A place where man and plant and planet meet. A kind of liquid geography..." Blue Rock will always come from the blue rocks, pebbles and boulders that make this hillside property so unique and special.
Blue Rock is located in the Alexander Valley next door to Silver Oak Winery. The hillside vineyard, consisting of 46 acres, was replanted in 1982 to the 5 Bordeaux varietals. In 1993, an additional 3 acres of Beaucastle-clone Syrah were planted in the hills. The ancient olive trees are beautiful and still produce tiny amounts of organic oil.
Bordeaux varietals are adaptable to many soil and climate conditions but develop great character and longevity in relatively few locations. Blue Rock is blessed with cool mornings and warm days that make it one of those special places where Bordeaux varietals develop clarity and finesse. The vineyard elevation is between 300 and 600 feet above the valley floor. As a result, the soils are shallow, generally no more than 18 inches deep, before the roots hit a layer of clay and serpentine rock. The vines are small and densley planted producing yields that average a modest 2.5 tons per acre. Further complexity is derived from the multiplicity of root stocks and clones.
productpage_usp_1_title

productpage_usp_1_text

productpage_usp_2_title

productpage_usp_2_text

productpage_usp_3_title

productpage_usp_3_text

productpage_usp_4_title

productpage_usp_4_text