Add your review
Review Bohigas 2021 Xarel-lo, Penedes Spain
Bohigas 2021 Xarel-lo, Penedes Spain
$10.99
($10.99 Incl. tax)
Unit price: $0.00 /
A great under-the-radar dry white wine from Spain. Fresh and bright with tangerine, green apple, pears and white peach flavors, there is a touch of herbs and marine brine. Bracing acidity keeps it fresh. Enjoy with seafood, salads, light chicken and veal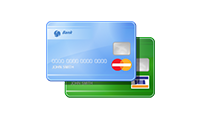 Amazing as it may seem, the Bohigas family has been growing grapes in this area of Catalonia Spain since 1290. Located in the Anoia river valley near the city of Odena, the vineyards are at higher altitudes with cooler climates than other wines (Spanish sparking wine) produced in the wine region of Penedes. Soils are clay and limestone. Dominating the white varieties grown here is the grape Xarel-lo, which has anti-oxidant properties similar to those in red grapes. There is no aging on this wine.
Bohigas vineyards are farmed organically, and are in the process of full organic conversion. The focus is always on tradition grapes:  Xarel-lo, Parellada, and Macabeo (Viura) for white, and Trepat for reds. Their handling of the Xarel-lo vineyards is a source of their fame.
Round and very fruity with tangerine, green apple, pears and white peach flavors, there is a touch of fresh herbs and marine brine. A bracing acidity keeps it fresh. One of the great food wines. Enjoy with seafood, salads, light chicken and veal dishes, rice and pasta dishes.
productpage_usp_1_title

productpage_usp_1_text

productpage_usp_2_title

productpage_usp_2_text

productpage_usp_3_title

productpage_usp_3_text

productpage_usp_4_title

productpage_usp_4_text