Add your review
Review Bonbuz Alcohol-Free Alchemy Spirit, Dietary Supplement, Los Angeles
Bonbuz Alcohol-Free Alchemy Spirit, Dietary Supplement, Los Angeles
$33.99
($33.99 Incl. tax)
Sugar-free, gluten-free, no artificial flavors, no artificial sweetener, contains all natural caffeine.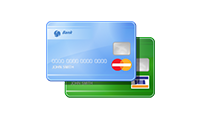 Made with ingredients like 5-HTP, folic acid, ginger root extract and natural caffeine from green tea, bonbuz is a non-alcoholic spirit that will still give you a happy, friendly buzz. The OG has citrus peel and earthy bark flavors up front. Bright lime citrus on the finish brings a refreshment. Plays will with many different tonics, just pick what flavor you want to add!
Cocktail ideas:
Bon Rita- 1oz lime juice, 2 tsp agave or agave syrup (sweeter), 1.5oz bonbuz. Shake and pour over ice with lime wedge garnish.
Old but make it fashion- 1 tsp honey, 2oz bonbuz. Add ice and stir well, garnish with orange peel.
productpage_usp_1_title

productpage_usp_1_text

productpage_usp_2_title

productpage_usp_2_text

productpage_usp_3_title

productpage_usp_3_text

productpage_usp_4_title

productpage_usp_4_text