Add your review
Review Bonbuz "Slowburn" Alcohol-Free Functional Spirit, Dietary Supplement, Los Angeles
Bonbuz "Slowburn" Alcohol-Free Functional Spirit, Dietary Supplement, Los Angeles
$33.99
($33.99 Incl. tax)
Sugar-free, gluten-free, no artificial flavors, no artificial sweetener, contains all natural caffeine.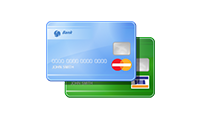 Made with ingredients like 5-HTP, folic acid, ginger root extract and natural caffeine from green tea, bonbuz is a non-alcoholic spirit that will still give you a happy, friendly buzz. The Slowburn has expressive citrus up front, grapefruit is most prominent. There is some heat from the spices added, but never takes over the palate.
Cocktail ideas:
Mary burnz- 2oz slowburn, 4oz Bloody Mary mix, 3/4oz lemon juice. 
Rita burnz- 1.5oz slowburn, 3/4oz lime juice, 1/2oz simple syrup, 2oz pineapple. Shake in cocktail shaker, pour into glass and garnish with sage or thyme.
productpage_usp_1_title

productpage_usp_1_text

productpage_usp_2_title

productpage_usp_2_text

productpage_usp_3_title

productpage_usp_3_text

productpage_usp_4_title

productpage_usp_4_text