Add your review
Review Bounty Rum 4pk all 1Ls
Bounty Rum 4pk all 1Ls
$73.99
($73.99 Incl. tax)
Kick off your Summer with a bar full of rum! Bounty Rum out of Saint Lucia will help improve any cocktail you're making for your summer get festivities.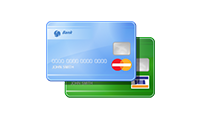 To me summertime in Southern California means as much time by the pool as possible, and in recent years, time by the pool has also meant rum cocktails. So, to help kick off everyone's Summer we are having a 4-pack special featuring Bounty Rum. Choose from one of two choices of Bounty Rum 4-packs and save some money. Typically, 4 bottles of Bounty Rum would cost you $99.99, but by taking advantage of this deal you get 4 bottles for $73.99, a saving of $26! All the expressions from Bounty are great examples of "bang for buck" products. All molasses based, each one has depth and body and honestly could be enjoyed on their own, but all really work well in cocktails. Whether you're taking advantage of this 4-pack deal or not, they are all worth trying for you rum fans.
Bounty Rum 4pk all 1 Liters- Get 1 bottle each of the Dark rum, Gold rum, White rum and Spiced rum.
White rum- The White Rum is aged for 2 years before being charcoal filtered to remove color. Light notes of coco powder and hints of dark chocolate. When needing a non-Agricole white rum, this is a great option.
Gold rum- This rum is aged for 2 years before being bottled. Dark coco with hints of baking spice. Light vanilla along with subtle roasted coffee, dry finish.
Dark rum- Aged for 3 years before bottling, up front you're greeted by light notes of Agricole funkiness many rum fans enjoy. That funkiness trails off into light notes of toffee and rich coco powder. The richness coats the palate and gives the rum a bit of depth. On the finish, the coco powder is joined by hints of the Agricole funk that comes back around.
Spiced rum- This rum has a very pretty and inviting nose. On the palate subtle notes of orange zest, baking spices and cinnamon bring a vibrancy to the Saint Lucia distillate. The combination of nutmeg and vanilla on the finish rounds out the flavor and creates a savory and rich balance to please the taste buds.
productpage_usp_1_title

productpage_usp_1_text

productpage_usp_2_title

productpage_usp_2_text

productpage_usp_3_title

productpage_usp_3_text

productpage_usp_4_title

productpage_usp_4_text