Add your review
Review Brundlmayer 2019 Riesling Terrassen, Kamptal, Austria
Brundlmayer 2019 Riesling Terrassen, Kamptal, Austria
$25.99
($25.99 Incl. tax)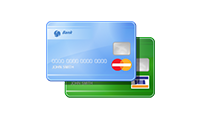 Willi Brundlmayer farms 75 hectares of quintessential Gruner, Riesling, and Burgundian varieties from and impressive selection of grand cru vineyards around Langenlois. This wine packs a zingy punch of fresh citrus, tart fresh-cut Asian pear, and lovely notes of tarragon and saline dancing on the edges. Long and lean on the palate, this mouthwatering wine is a perfect match for Thai shrimp with galangal, cilantro and kaffir lime.
Named in 2009 by Wine & Spirits Magazine as "the best Austrian winemaker of the last 25 years," Willi Bründlmayer farms 75 hectares of Grüner Veltliner, Riesling, St.Llaurent, Zweigelt and Burgundian varieties from his impressive collection of grand cru vineyards around the village of Langenlois. Located in the heart of the Kamptal wine region, these are some of the most geologically diverse terroirs in Europe. Both the Danube and Kamp rivers plus the wooded hills of the Waldviertel forest create a climate with large diurnal temperature swings, necessary for a long growing season. These rocky, terraced vineyards are not like the steep, jagged terraces of the Kremstal or the Wachau,but rather are larger wider terraces, each with its own micro climate. The most famous vineyards in the region are located in the village of Zöbing. This small village is home to a number of 'Grand Cru' (Erste Lagen) vineyards.
Soils here are slate, gneis, sandstone, loams and volcanic.
During harvest, multiple passes through the vineyard are made, leaving any botrytis-affected grapes behind. Grapes are not de-stemmed or crushed - handling is minimal. A very tiny portion of grapes is held back, and de-stemmed and macerated for 12 hours to be used as 'seasoning' during blending to add dimension to the finished wines.
productpage_usp_1_title

productpage_usp_1_text

productpage_usp_2_title

productpage_usp_2_text

productpage_usp_3_title

productpage_usp_3_text

productpage_usp_4_title

productpage_usp_4_text