Add your review
Review Camp Wines 2021 Zinfandel, Sonoma Coast
Camp Wines 2021 Zinfandel, Sonoma Coast
$16.99
($16.99 Incl. tax)
A very approachable style of Zinfandel. Bright bursting fruit with waves of violets hit the glass with a splash of tannin to give structure and drive the wine. A weeknight sipper for sure!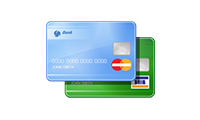 The 2021 Camp Zinfandel is 85% from the Villagomez Vineyard in Dry Creek Creek Valley and 15% from the Branham Rockpile Vineyard in Rockpile. We have a long history with both sites and appreciate the integration of fruit and structure they both offer.
All lots were fermented in stainless steel tanks with moderate temperatures to control extraction and then aged in French oak barrels of varying ages.
productpage_usp_1_title

productpage_usp_1_text

productpage_usp_2_title

productpage_usp_2_text

productpage_usp_3_title

productpage_usp_3_text

productpage_usp_4_title

productpage_usp_4_text