Add your review
Review Camus Bruchon 2018 Savigny-Les-Beaune 1er Cru "Les Narbantons", Burgundy
Camus Bruchon 2018 Savigny-Les-Beaune 1er Cru "Les Narbantons", Burgundy
$45.99
($45.99 Incl. tax)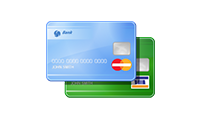 The Camus family vineyards are blessed with old vines, many of which were planted just before and after World War I by Reine Joly, the current owner Guillaume's great grandmother. In addition to the charming and spicy Bourgogne Rouge and Villages wines, Camus-Bruchon's portfolio of Premier Crus encompasses some of the very greatest vineyards in the village. 
Today, Guillaume, the son, is offically at the helm at the domaine, though his father, Lucien, was very much involved until his passing in 2017. Guillaume Camus is one of the most confident and assured red winemakers in the Côte de Beaune. The Camus family's trademark is their beautifully balanced, deep and complex wines. These are red Burgundies that drink well when young, but also blossom beautifully with bottle age, aging gracefully in the cellar for twenty-five to thirty years.
This has always been this delightful estate's finest bottling, offering firm, generous flavors of classic bing cherry.  The 2018's aroma offers considerable depth, that is backed up with some subtle spicing and a sprinkle of green stems. Not as full as the 2017 vintage but I love the lift of higher acidity in this 2018. Tart red cherry, mushrooms and a touch of teriyaki. Medium weight with a nibble of tannin on the finish.
productpage_usp_1_title

productpage_usp_1_text

productpage_usp_2_title

productpage_usp_2_text

productpage_usp_3_title

productpage_usp_3_text

productpage_usp_4_title

productpage_usp_4_text