Add your review
Review Camus-Bruchon & Fils 2016 Savigny-Les-Beaune "Cuvee Reine Joly", Burgundy
Camus-Bruchon & Fils 2016 Savigny-Les-Beaune "Cuvee Reine Joly", Burgundy
$33.99
($33.99 Incl. tax)
A wine with fine aromatic array of red and black cherries, red currants, forest floor, smoke, game, and baking spices. On the palate it is pure, and full-bodied with focus and complexity. Tannins are ripe and smooth. Pair with roasted meats, duck, game, m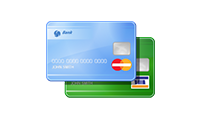 A wine with fine aromatic array of red and black cherries, red currants, forest floor, smoke, game, and baking spices. On the palate it is pure, and full-bodied with focus and complexity. Tannins are ripe and smooth. Pair with roasted meats, duck, game, mushroom dishes.

This wine is a blend of grapes from 3 different parcels in Savigny, each from different terroirs representing both the low-lying plains and hillsides on soils of clay with bases of limestone. All grapes are hand-harvested and destemmed. Once this is done, cold maceration on the skins and fermentation occur over 15-20 days. The resulting wines are aged sur lie (on their lees) for 10-15 months.
Savigny-les-Beaune in Burgundy, France is home to the historic domaine of Camus-Bruchon. Savigny is a great place to look for red Burgundy lovers who appreciate both value and quality Pinot Noir-based wines.
The Camus family vineyards are blessed with old vines, many of which were planted just before and after World War I by Reine Joly, the current owner Guillaume's great grandmother. In addition to the charming and spicy Bourgogne Rouge and Villages wines, Camus-Bruchon's portfolio of Premier Crus encompasses some of the very greatest vineyards in the village. 
Today, Guillaume, the son, is offically at the helm at the domaine, though his father, Lucien, was very much involved until his passing in 2017. Guillaume Camus is one of the most confident and assured red winemakers in the Côte de Beaune. The Camus family's trademark is their beautifully balanced, deep and complex wines. These are red Burgundies that drink well when young, but also blossom beautifully with bottle age, aging gracefully in the cellar for twenty-five to thirty years.
productpage_usp_1_title

productpage_usp_1_text

productpage_usp_2_title

productpage_usp_2_text

productpage_usp_3_title

productpage_usp_3_text

productpage_usp_4_title

productpage_usp_4_text