Add your review
Review Canalicchio di Sopra 2017 Brunello di Montalcino, Tuscany Italy
Canalicchio di Sopra 2017 Brunello di Montalcino, Tuscany Italy
$107.99
($107.99 Incl. tax)
"The 2017 Brunello di Montalcino DOCG is a continual contrast between the hot and cooler parts of the year: the freshness in the mouth is contrasted by the sweeter opulence and fullness on the nose. Elegant and silky tannins which give depth and vibration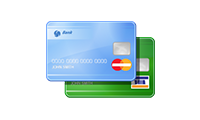 From the Winemaker: "2017, The surprising freshness of a warm vintage:
The 2017 vintage is classified among those with hot and dry climates, when the vines sought out and found a natural and surprising way to adapt to quite extreme conditions for the area of Montalcino. During this hot and drought-like year, the biggest challenge was to maintain the enjoyability, freshness and purity of the fruit. The evolution of the weather and agronomic conditions was a continual challenge to interpretation and fear culminating in a great sigh of relief at the end of August when the rains came and provided balance to the vines and fruit, giving them the chance to benefit from the optimal conditions in the twenty days before the harvest, the most important and crucial. The three weeks preceding the harvest were, in fact, those of a GREAT VINTAGE, with mild temperatures during the day and even cooler at night, elevated temperature ranges and dry and favourable days alternated with a bit of rain which was immediately dried up by the wind.
This vintage gave us further confirmation that the greatest vintages come when the perfect conditions are created before the harvest, and this is what happened in 2017. This resulted in a wine of great personality, generous on the nose, enfolding and sensual, which amazes with its freshness in the mouth and its surprising balance making it a wine of great pleasure. Fire and ice, sweetness and sapidity, balsamic and fruity, a mix of ingredients which gives this vintage an extreme pleasantness but also it the seriousness of a great Brunello di Montalcino. The 2017 Brunello di Montalcino DOCG is a continual contrast between the hot and cooler parts of the year: the freshness in the mouth is contrasted by the sweeter opulence and fullness on the nose. Elegant and silky tannins which give depth and vibration to the wine. The acidity, perfectly integrated in the alcohol content lends itself to the prospect of ageing well in the bottle.
95 Pts, Eric Guido, Vinous: "The 2017 Brunello di Montalcino is wildly perfumed, dusty and exotic, with balsam herbs, savory spices, red currants and plums coming across as so pretty yet rich and potent. A silky display of sour wild berries contrasted by candied citrus wows the senses as the 2017 plays a zesty sweet-and-sour act upon the palate. It's long, youthfully chewy, yet still remarkably fresh, with rosy florals and tart, tart cherries giving way to chiseled tannins through the finale. This is a beautiful rendition of the 2017 vintage, one that takes the dry warmth of the year and expresses it with tremendous energy and verve. What's more, I revisited this bottle over the course of 36 hours and it only got better with time." 12/21
productpage_usp_1_title

productpage_usp_1_text

productpage_usp_2_title

productpage_usp_2_text

productpage_usp_3_title

productpage_usp_3_text

productpage_usp_4_title

productpage_usp_4_text