Add your review
Review Castello La Leccia 2016 Chianti Classico Riserva, Tuscany
Castello La Leccia 2016 Chianti Classico Riserva, Tuscany
$36.99
($36.99 Incl. tax)
2016 was an excellent vintage in Tuscany producing powerful yet elegant wines. La Leccia's Riserva is deep and rich with black and dark red fruits. Notes of Tuscan earth and forest herbs add complexity with chewy tannins drying the fruit on the finish.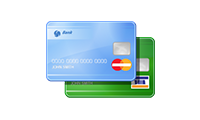 Castello La Leccia has vineyards at some of the highest elevations in the Castellina area of Chianti Classico producing vibrant and elegant yet still powerful Chianti Classico wines.  Francesco Daddi took the reins of the family estate in 1997, and has never stopped making incremental improvements, not the least of which was the return to the organic viticulture of his ancestors.
100% Certified organic Sangiovese.
productpage_usp_1_title

productpage_usp_1_text

productpage_usp_2_title

productpage_usp_2_text

productpage_usp_3_title

productpage_usp_3_text

productpage_usp_4_title

productpage_usp_4_text