Add your review
Review Champalou 2019 Vouvray "Le Portail", Loire Valley, France
Champalou 2019 Vouvray "Le Portail", Loire Valley, France
$41.99
($41.99 Incl. tax)
Although this rare bottling is made from Chenin Blanc, it'll have you asking, "Is this White Burgundy?"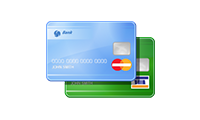 We've loved working with the Champalou family since the beginning days of The Wine Country.  Didier and Catherine Champalou were high-school sweethearts raised in the Loire Valley and wanted to make wines different from their parents--cleaner and more precise, with a crystalline vision for their Vouvray bottlings made entirely of the noble Chenin Blanc.  Their daughter Celine is now deeply involved in the estate's winemaking and continues the critically acclaimed work of her parents.  
This is a rare, very special bottling we haven't seen in many years.  Pressed into 500-liter barrels and resting on its lies for 18 months, the wine had us asking, "Is this White Burgundy?"  Very complex aroma, lightly woodsy, with a fabulously rich texture and satisfying flavor.  For such an elite wine, it is priced very fairly.
productpage_usp_1_title

productpage_usp_1_text

productpage_usp_2_title

productpage_usp_2_text

productpage_usp_3_title

productpage_usp_3_text

productpage_usp_4_title

productpage_usp_4_text