Add your review
Review Chateau Figeac 2016 St. Emilion Grand Cru, Bordeaux
Chateau Figeac 2016 St. Emilion Grand Cru, Bordeaux
$299.99
($299.99 Incl. tax)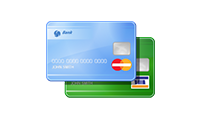 "The 2016 Figeac is comprised of 38% Cabernet Sauvignon, 36% Merlot and 26% Cabernet Franc. Deep garnet-purple colored, the nose is a little broody and reticent at this very youthful stage, slowly unfolding to reveal profound plum preserves, crème de cassis, black raspberries and star anise with hints of moss-covered bark, truffles and tilled loam plus a waft of red currants and raspberry leaves sparks. Medium to full-bodied, the palate is practically quivering with energy, offering glimpses at tightly wound black fruit and mineral/ferrous layers, framed by very firm, ripe tannins and wonderful tension, finishing long with the spices coming through. This will need a good 7-8 years to come round and then should cellar for 40+ years. Very serious, beautifully poised and sophisticated personality this vintage."  97+ Points –Lisa Perretti-Brown  Wine Advocate
50% Cabernet Sauvignon, 30% Merlot, 20% Cabernet Franc.
Chateau Figeac is an ancient Bordeaux vineyard located in the St. Emilion wine appellation on Bordeaux's right bank. The vineyard area dates back to the Gallo-Roman period of the 2nd century. It is one of the few vineyards that has been continuously occupied for the past two thousand years. In 1661, the estate was passed to the Carles family and was renamed Carles Figeac, and by the late 18th century it had already been owned by the descendants of the Cazes family. In 1947 Thierry Manoncourt took control of the property, and was one of the founders of the Bordeaux Crus Union. Manoncourt was the first to use temperature controlled stainless steel vats in the fermentation rooms.
Following reclassification of Saint Emilion in 2013 when it did not achieve its desired Grand Cru Classe A status, Figeac began making steps to improve their wines, image and marketplace position, bringing in Michel Rolland as a consultant - this move was not popular with St. Emilion traditionalists, but it has paid off for the chateau with improved sales...and ratings.
productpage_usp_1_title

productpage_usp_1_text

productpage_usp_2_title

productpage_usp_2_text

productpage_usp_3_title

productpage_usp_3_text

productpage_usp_4_title

productpage_usp_4_text