Add your review
Review Chateau Montrose 2014 Saint Estephe, Bordeaux
Chateau Montrose 2014 Saint Estephe, Bordeaux
$173.99
($173.99 Incl. tax)
Powerful and masculine, and at the same time elegant and complex. They will age or decades. Aromas of fresh black currents and boysenberries, with tobacco, cedar, mint, and graphite notes. The texture is luxurious and creamy with firm and powerful structu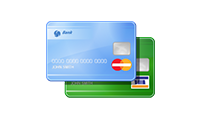 Chateau Montrose is located on the Left Bank of the Gironde Estuary in the commune of St. Estephe in the Bordeaux wine region of France. It was included in the 1855 Classification as a 2nd Growth, and is considered by some to be a 'super second.' The Chateau is known for its big, bold and concentrated wines. During the 1800's, it was part of Chateau Calon Segur. The Doumoulin winemaking family created the Montrose estate, after observing its unique hillside, gravel terroir. Under their direction the estate has been modernized, and eventually sold the estate in 1861. Chateau Montrose was one of the first to bottle their own wines.
Today, the estate is under the direction of brothers Martin and Thomas Bouygues, who have subsequently added neighboring chateau, Tronqouy Lalande to their portfolio. They brought in qualified managers to oversee the estate, with the goal of making both estates as environmentally green as possible using solar, wind and water as energy sources. Vineyards are planted 62% Cabernet Sauvignon, 32% Merlot, 6% Cabernet France and 2% Petit Verdot. Many of the Cabernet Sauvignon vines were planted in 1932.
Vinification is in stainless steel tanks, and the completed wines undergo 18 months of aging in 60% new French oak. These wines are powerful and masculine, and at the same time elegant and complex. They will age or decades. Aromas of fresh black currents and boysenberries, with tobacco, cedar, mint, and graphite notes. The texture is luxurious and creamy with firm and powerful structure. 61% Cabernet Sauvignon, 30% Merlot, 8% Cabernet Franc, 1% Petit Verdot.
productpage_usp_1_title

productpage_usp_1_text

productpage_usp_2_title

productpage_usp_2_text

productpage_usp_3_title

productpage_usp_3_text

productpage_usp_4_title

productpage_usp_4_text