Add your review
Review Chateau Rieussec 2009 Sauternes, Bordeaux, France
Chateau Rieussec 2009 Sauternes, Bordeaux, France
$109.99
($109.99 Incl. tax)
Unit price: $0.00 /
One of the great wines from this accomplished estate, a multilayered and opulent Rieussec. Awarded First-Growth status in the 1855 Sauternes classification.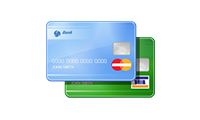 "98 Points.  Pale to medium gold colored, the 2009 Rieussec sings of crème caramel, chopped nuts, baked apples and spiced pears with hints of jasmine, peach blossoms and beeswax. Full-bodied, rich and decadently creamy in the mouth, the multilayered palate is beautifully lifted with fantastic freshness. It has a very long finish offering a lasting impression of great elegance and finesse. Simply stunning."
--Lisa Perrotti-Brown, RobertParker.com
The vineyards of Chateau Rieussec border those of the iconic Château d`Yquem. for a long time, Château Rieussec has been considered among Sauternes' best. Harvests can last as long as 6 to 8 weeks, to allow multiple passes through the vineyards selectively picking only those grapes that meet specific standards of ripeness of the grapes and evolution of noble rot.
productpage_usp_1_title

productpage_usp_1_text

productpage_usp_2_title

productpage_usp_2_text

productpage_usp_3_title

productpage_usp_3_text

productpage_usp_4_title

productpage_usp_4_text