Add your review
Review Chateau Sainte Marie 2019 Vieilles Vignes Entre-Deux-Mers, Bordeaux
Chateau Sainte Marie 2019 Vieilles Vignes Entre-Deux-Mers, Bordeaux
$15.99
($15.99 Incl. tax)
Grapes are 70% Sauvignon Blanc, 25% Semillon, and 5% Muscadelle. Aromas of white field flowers, pink grapefruit, grasses, beeswax and a hint of asparagus. Very fresh on the palate mirroring the nose with fine refreshing acidity. Pair with seafood, goat ch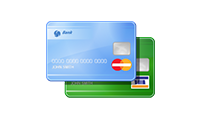 Chateau Sainte-Marie is located in the Entre-Deux-Mares wine growing area of Bordeaux between the Dorgogne and Garonne Rivers. It is ideally situated between some of the highest hills where grapes receive ample sunshine. Grapes are selected from a portion of very old vines, including plots of Semillon and Merlot grapes that exceed 100 years of age. Soils are a mix of clays, limestone and gravel.
Grapes were fermented in stainless steel tanks and received a short aging on lees also in stainless steel before release.
Grapes are 70% Sauvignon Blanc, 25% Semillon, and 5% Muscadelle. Aromas of white field flowers, pink grapefruit, grasses, beeswax and a hint of asparagus. Very fresh on the palate mirroring the nose with fine refreshing acidity. Pair with seafood, goat cheeses, vegetable terrines.
productpage_usp_1_title

productpage_usp_1_text

productpage_usp_2_title

productpage_usp_2_text

productpage_usp_3_title

productpage_usp_3_text

productpage_usp_4_title

productpage_usp_4_text