Add your review
Review Colome 2020 Estate Malbec, Valle Calchaqui, Argentina
Colome 2020 Estate Malbec, Valle Calchaqui, Argentina
$26.99
($26.99 Incl. tax)
Aromas of blackberries, red fruits and exotic floral notes. Full lush entry of ripe and rich black fruit surrounds spiced oak notes and hints of pepper. Fresh acidity supports big, bold tannins and wonderful complexity.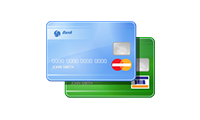 Four estate vineyards are blended to achieve the finest expression of Malbec. As the backbone of the blend, Colomé vineyard (60%) sourronds the winery at 2300 metres and lends complexity and weight. El Arenal vineyard (25%) at 2600 metres gives elegance and freshness to the blend. La Brava vineyard (5%) sits at 1700 metres and yields intense ripe fruit. Altura Máxima vineyard (10%) at 3111 metres and one of the highest vineyard in the world, gives floral and mineral notes with fine grain tannins to the assemblage.
Higher altitudes offer much more sun, much less UV protection and produce a thicker skinned grape that delivers a more robust taste with fresh acidity to support it.
productpage_usp_1_title

productpage_usp_1_text

productpage_usp_2_title

productpage_usp_2_text

productpage_usp_3_title

productpage_usp_3_text

productpage_usp_4_title

productpage_usp_4_text