Add your review
Review Smokin' Crackers Lady Chocolate Dipped Pretzels
Smokin' Crackers Lady Chocolate Dipped Pretzels
A sweet and salty sensation: crispy caramel covered pretzels made the Cracker Lady way.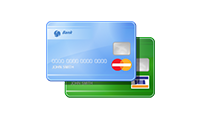 Crispy pretzels covered in luscious caramel and milk or white chocolate—can you imagine a tastier treat? Plus you can add, toffee bits or pecans for an extra sweet treat!
Locally made Caramel Covered Pretzels offer up the perfect combination of sweet and salty. Made with the finest ingredients, these milk chocolate pretzels make for a special afternoon snack, a delicious dessert idea, and a thoughtful gift to share at work or as a hostess gift.
productpage_usp_1_title

productpage_usp_1_text

productpage_usp_2_title

productpage_usp_2_text

productpage_usp_3_title

productpage_usp_3_text

productpage_usp_4_title

productpage_usp_4_text