Add your review
Review Cristom 2020 Pinot Noir, Willamette Valley, Oregon
Cristom 2020 Pinot Noir, Willamette Valley, Oregon
$32.99
($32.99 Incl. tax)
This is the dark brooding side of Pinot Noir. With some stem inclusion you get hints of tobacco and green leafy notes. It is a more masculine side of pinot noir, think cigar lounge with deep spice and dark fruits.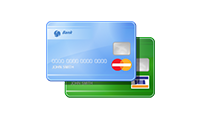 Paul Gerrie dreamt of the illusive 100+ acre parcel of land north of the original Cristom estate within Eola-Amity Hills, and just before his retirement in 2012, Gerrier was able to purchase the land. The vineyard was named in his honor. After harvest the grapes undergo 50% whole cluster and 100% native yeast fermentation before being gently pressed in a pneumatic bladder press. The wine is then moved to barrel by gravity and receives a full malolactic fermentation in barrel, where it ages for 17 months of which 63% of the oak is new. The wine is fined with egg whites and bottled unfiltred. 
Aromatically the wine lifts from the glass with a combination of perfectly ripened red and black fruits, with a graphite smokiness and a hint of mulling spices. On the palate, their is a youthful tannic structure and a floral flavors alongside the fruity notes. 
productpage_usp_1_title

productpage_usp_1_text

productpage_usp_2_title

productpage_usp_2_text

productpage_usp_3_title

productpage_usp_3_text

productpage_usp_4_title

productpage_usp_4_text