Add your review
Review Cuish Mezcal Espadin Capon, Limited Edition
Cuish Mezcal Espadin Capon, Limited Edition
$106.99
($106.99 Incl. tax)
Made in a process not always seen, this is a unique, 15 year aged (in stainless steel) Mezcal.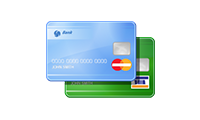 When an agave reaches maturity, the reproductive stalk "quiote" is removed, effectively castrating the living plant "capón" – sometimes the plant is left to continue drawing down the energy of reproduction, concentrating years of sugars and nutrients into its heart. Produced in this method by Maestro Mezcalero Jose Santiago Lopez in Santiago Matatlán, the distillate is then aged in stainless steel for 15 years. Making this a limited edition Mezcal.
The resulting flavor profile is a great mouthfeel with notes of soil and agave with just a slight funkiness (think Agricole Rum). Subtle citrus and light black pepper come out on the finish. This is not a smokey Mezcal so all the herbal flavors really linger.
productpage_usp_1_title

productpage_usp_1_text

productpage_usp_2_title

productpage_usp_2_text

productpage_usp_3_title

productpage_usp_3_text

productpage_usp_4_title

productpage_usp_4_text