Add your review
Review Delta 2018 Zinfandel, California
Delta 2018 Zinfandel, California
$13.99
($13.99 Incl. tax)
Sourced from warm vineyard sites throughout the North Coast of California. Natively fermented and aged in a 100% neutral barrels. Tasting Notes: Ripe blackberry, black plum, white pepper, baking spices.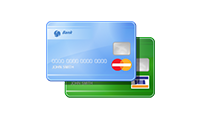 Delta, meaning change, was born out of our desire to create a platform to make a difference in the fight to protect our planet. We partner with organizations dedicated to making a positive impact on the environment such as cleaning up our oceans and reducing CO2 emissions.
We donate $1 for every bottle of wine we sell to our partner companies who campaign every day to improve our enviornment, ensuring our planet continues to thrive for our children and generations to come.
productpage_usp_1_title

productpage_usp_1_text

productpage_usp_2_title

productpage_usp_2_text

productpage_usp_3_title

productpage_usp_3_text

productpage_usp_4_title

productpage_usp_4_text