Add your review
Review Dolce 2015 Late Harvest Wine, Napa Valley - Half bottle
Dolce 2015 Late Harvest Wine, Napa Valley - Half bottle
$77.99
($77.99 Incl. tax)
The 2012 Dolce is bursting with flavors of apricot and orange liqueur. Enticing fruit-forward aromas persist throughout the wine. On the palate, mouthwatering layers of vanilla and brioche mingle with lush fruit. A rich, distinctive texture and a smooth,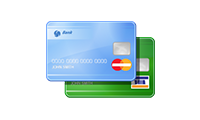 Dolce's 20-acre vineyards are located in Coombsville, east of the city of Napa, and are situated at the base of the Vaca Mountains, which define the eastern border of the valley. The volcanic soil is loose and well drained, and the west-facing vineyard is protected from the prevailing winds so that the damp, morning fog of autumn—a very important factor in the development of Botrytis cinerea—hangs longer amongst the vines, often until midday. A combination of high humidity followed by drying conditions encourages, but does not guarantee, the growth of Botrytis. As the mold develops, its coverage is seemingly random with individual berries succumbing to Botrytis at different rates, if at all.
The 2012 growing season was nearly ideal, especially coming after four consecutive vintages challenged by weather, low yields, or both. Vine growth was off to a great start following healthy amounts of rain in late winter and early spring. Summer temperate conditions sustained berry development to the point of delicious ripeness. Early October rains induced a Botrytis bloom throughout Dolce's vineyard blocks. After a couple weeks of drying conditions, the berries were showing signs of concentration and harvest began. We made nine harvest passes from November 6 to 27, dodging some light rainstorms but safely removing the last berry just before several inches of rain fell.
productpage_usp_1_title

productpage_usp_1_text

productpage_usp_2_title

productpage_usp_2_text

productpage_usp_3_title

productpage_usp_3_text

productpage_usp_4_title

productpage_usp_4_text