Add your review
Review Domaine Christophe Semaska 2017 Condrieu "Lys D'Or", Rhone Valley
Domaine Christophe Semaska 2017 Condrieu "Lys D'Or", Rhone Valley
$56.99
($56.99 Incl. tax)
A very floral and flavorful Viognier from that grape's most famous appellation, Condrieu. This wine is loaded with fresh white flowers, peaches, hints of apricot, a fine orange citrus note, and stony minerals. Pair this beauty with lobster, scallops, fish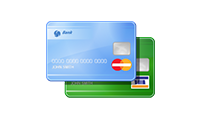 A very floral and flavorful Viognier from that grape's most famous appellation, Condrieu, located in France's Northern Rhone. Viognier grapes are grown on terraced hillsides with soils of decomposed granite. The wine rests on its lees for 15 months before bottling.
The history of wine producer Christian Semaska is linked to the renaissance of the large Domaine de la Cote Rotie, Chateau de Montlys. His passions for both history and wines enable him to resurrect this domaine and produce the fine wines he does. Today there are 4 hectares of vineyards.
This wine is loaded with fresh white flowers, peaches, hints of apricot, a fine orange citrus note, and stony minerals. Pair this beauty with lobster, scallops, fish filets, pork tenderloin with cream sauces, apple custards, hard or soft cheeses.
productpage_usp_1_title

productpage_usp_1_text

productpage_usp_2_title

productpage_usp_2_text

productpage_usp_3_title

productpage_usp_3_text

productpage_usp_4_title

productpage_usp_4_text