Add your review
Review Domaine Courbet 2018 Chardonnay de la Vallee, Jura
Domaine Courbet 2018 Chardonnay de la Vallee, Jura
$24.99
($24.99 Incl. tax)
The nose shows aromas of fresh flowers, some apple-pear, citrus - tangerine, lime - and hazelnuts. It is rich in the mouth with some creaminess and persistent fresh acidity. Pair with pork, chicken, river fish, shellfish, and lighter Asian fare. Organic/B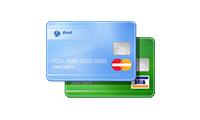 The Courbet estate was founded in 1869, and like many at the time, it grew not only grape vines, but grains and livestock as well. Over the last 50 years, it has exclusively grown wine grapes and wine. It is run by the father-son them of Jean-Marie (father) and Damien (son) Courbet. The estate currently has 7.5 hectares of vineyards, half of which are located on slopes directly below the famous Chateau Chalon. Most vineyards are located near the village of Domblans and Menétru. Vineyard practices are certified organic and biodynamic.
The Courbets grow Savagnin on limestone marl soils, Chardonnay white grapes on limestone soils, and Trousseau, Pinot Noir and Poulsard red grapes on marls with some limestone and schist. This wine is 100% Chardonnay. The grapes used are from 20-35 year old vines, grown in vineyards located on the lower slopes of the region on fairly deep clay and limestone scree. The finished wine is aged in barrel (10% new French oak) for 10 months with some lees stirring. The wine is then racked and returned to neutral oak for an additional 5-6 months before bottling.
The nose shows aromas of fresh flowers, some apple-pear, citrus - tangerine, lime - and hazelnuts. It is rich in the mouth with some creaminess and persistent fresh acidity. Pair with pork, chicken, river fish, shellfish, and lighter Asian fare.
productpage_usp_1_title

productpage_usp_1_text

productpage_usp_2_title

productpage_usp_2_text

productpage_usp_3_title

productpage_usp_3_text

productpage_usp_4_title

productpage_usp_4_text