Add your review
Review Domaine De Fontsainte 2018 Corbieres Reserve "La Demoiselle", Languedoc
Domaine De Fontsainte 2018 Corbieres Reserve "La Demoiselle", Languedoc
$15.99
($15.99 Incl. tax)
A former Wine of the Month, this south-of-France bargain is largely old-vine Carignan, and it gives you all the regional goodness, with a little extra juiciness to give it an added lift.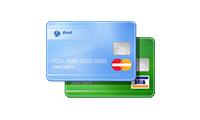 The name Domaine De Fontsainte is no stranger to The Wine Country.  We have been stocking the Languedoc estate's juicy, fresh and vibrant rose as long as we have been open.  Randy had been a distributor for Kermit Lynch Imports before he opened our store, and was very familiar with the pleasure and value-driven wines of Domaine De Fontsainte.  So, when our Kermit Lynch sales rep dropped off a sample bottle of La Demoiselle Corbieres rouge, it was like a visit with an old friend.
Corbieres is located in the Languedoc-Roussillon region of southern France which is about 74 square miles in size. They produce wines that complement the Spanish-influenced foods of the region, hearty, rich, and loaded with dried herbs and veggies. Big, deep red blends that are sturdy and full of character.
Domaine De Fontsainte is owned by the Laboucarie family who have been making wine in the region since the 17th century. The domaine was built around a local spring and was named for a local patron saint, hence the name, Fontsainte, or "saint's fount".
Carignan is the most planted variety in the region, and it makes up 60% of this blend, and the Carignan vines for this La Demoiselle cuvee were planted in 1904! Now those are some old vines, right? The rest of the blend is Grenache and Mourvedre and the wine is aged part in oak and part in cement for 8-12 months before bottling.
We were at first captivated by the aromatics from this wine:  layers of dried flowers, spice, and dark fruit.  Everything about this wine feels so beautifully stitched together, like fine tailoring; it feels seamless.  Bit more power on the palate, but here again you have this tapestry of flavors delicately laced together.  Fuller in the palate, with a pleasant scrape of fine tannin on the finish, had us all feeling our tummies grumbling, wishing we had a pot full of stewy, saucy beans or a platter of grilled meat.  Add to that, the handsome and regal looking bottle and you have one damn impressive wine, which is why we knew it was a must candidate for our Wine of the Month program (June 2021).
productpage_usp_1_title

productpage_usp_1_text

productpage_usp_2_title

productpage_usp_2_text

productpage_usp_3_title

productpage_usp_3_text

productpage_usp_4_title

productpage_usp_4_text