Add your review
Review Domaine des Comtes Lafon 2018 Meursault-Boucheres Premier Cru, Burgundy
Domaine des Comtes Lafon 2018 Meursault-Boucheres Premier Cru, Burgundy
$295.99
($295.99 Incl. tax)
Described as "very refined, yet intense", the supremely rare bottling will make a beautiful addition to your cellar.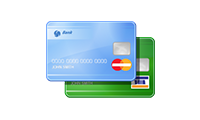 Aromas of pears, marzipan, white flowers and spices introduce the 2018 Meursault 1er Cru Bouchères, a medium to full-bodied, succulent and lively wine that's elegant and fine-boned. This is a pretty, precise Bouchères that should offer a broad drinking window.
—William Kelley, Wine Advocate
The 2018 Meursault Boucheres 1er Cru underwent an élevage identical to that of the Désirée, yet this is far superior due to the influence of terroir. Fresh and vibrant on the nose, it has tangible mineralité and vigor, while the palate is very well balanced with tangy orange peel and quince. Brimming with tension. The impressive, powerful finish lingers in the mouth. Very refined yet intense.
-- Neal Martin, Vinous
productpage_usp_1_title

productpage_usp_1_text

productpage_usp_2_title

productpage_usp_2_text

productpage_usp_3_title

productpage_usp_3_text

productpage_usp_4_title

productpage_usp_4_text