Add your review
Review Domaine Drouhin 2017 Pinot Noir "Laurene" Dundee Hills, Oregon
Domaine Drouhin 2017 Pinot Noir "Laurene" Dundee Hills, Oregon
$69.99
($69.99 Incl. tax)
On the nose, the 2017 Laurène carries notes of pure, sweet cherry, pomegranate, baking spice, ripe black berries, wild herbs, and fresh sage.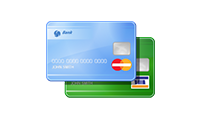 2017 marked our 30th Anniversary in Oregon, and the 2017 Laurène marks the 26th release of this cuvée named for my daughter. The wine has charm and character—vibrant, yet restrained, which allows the vintage's detail to be expressed.
About the Laurène CuvéeNamed after Véronique Boss-Drouhin's elder daughter, Laurène is ourflagship wine and is produced entirely from Pinot Noir grown on thefamily's estate in the Dundee Hills. The fruit is handpicked into small totes,destemmed, fermented with indigenous yeasts, and then placed into FrenchOak barrels. Once the vintage is safely in the cellar, Véronique begins theprocess of selecting barrels which have an extra complexity, length, anddepth — barrels which will work together as Laurène.
productpage_usp_1_title

productpage_usp_1_text

productpage_usp_2_title

productpage_usp_2_text

productpage_usp_3_title

productpage_usp_3_text

productpage_usp_4_title

productpage_usp_4_text