Add your review
Review Domaine Eden Vineyards 2018 Cabernet Sauvignon, Santa Cruz Mountains
Domaine Eden Vineyards 2018 Cabernet Sauvignon, Santa Cruz Mountains
$47.99
($47.99 Incl. tax)
Balanced aromas of cassis and loamy earth frame the nose. Fresh, lively flavors of savory herb and blackberry engage the palate. The depth of flavor and length of finish complete the experience.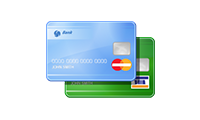 The Domaine Eden Cabernet program is a combination of Bordeaux varieties, mainly Cabernet Sauvignon from Mount Eden, Domaine Eden and three exquisite sites in Saratoga and Los Gatos. It is a true Bordeaux blend encompassing the top five Bordeaux grapes varieties: Cabernet Sauvignon, Cabernet Franc and Merlot with small additions of Petit Verdot and Malbec. The Mount Eden parameters of low yields, maximum maturity and cool climate viticulture are used to achieve balanced ripeness.
The lots are fermented separately using natural fermentations and French oak. Aging this wine to maturity for two years, no fining or filtration is conducted prior to bottling, just like the Estate regimen. The ultimate goal is a classic Santa Cruz Mountain Cabernet reflecting Domaine Eden's mid-appellation region.
While the Estate is a singular voice, the Domaine is a chorus. Complex, given the five varieties in the cepage, this Cabernet has aromas of briary currant, sage, mint and sweet oak. Less tannins and acidity on the palate than is evident in the Estate, there is an earlier window of enjoyable drinking
productpage_usp_1_title

productpage_usp_1_text

productpage_usp_2_title

productpage_usp_2_text

productpage_usp_3_title

productpage_usp_3_text

productpage_usp_4_title

productpage_usp_4_text