Add your review
Review Domaine J. Laurens N.V. Cremant de Limoux Brut, Languedoc, France
Domaine J. Laurens N.V. Cremant de Limoux Brut, Languedoc, France
$14.99
($14.99 Incl. tax)
Unit price: $0.00 /
Drinks way above its price! Rich yeasty aromas and flavors along with vibrant lemon citrus, yellow apple and pineapple. On the palate, nice and fresh with spicy notes.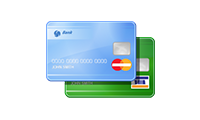 This wine drinks way above its price - that's why it's so popular here. It may be a cremant, but it drinks like Champagne.  It is a blend of base wines from Chardonnay, Mauzac, Chenin Blanc and Pinot Noir. The domain of J. Laurens is located about 5 kilometers from Limoux (in the Languedoc region of France), and just down the road from the ancient city of Carcasonne, an hour away from Toulouse. J. Laurens has been producing its sparkling wines for 80 years, now, established initially by an expert from the Champagne region.
Pair with chicken, fish, shellfish, charcuterie.
productpage_usp_1_title

productpage_usp_1_text

productpage_usp_2_title

productpage_usp_2_text

productpage_usp_3_title

productpage_usp_3_text

productpage_usp_4_title

productpage_usp_4_text