Add your review
Review Domaine Le Roc des Anges 2021 Cotes Catalanes "L'effet Papillon", Roussillon
Domaine Le Roc des Anges 2021 Cotes Catalanes "L'effet Papillon", Roussillon
$15.99
($15.99 Incl. tax)
Made from Grenache, Syrah and Carignane, the aromatics are quintessential south of France red--a culmination of earth, spice, generous and plump fruit all wrapped up in utter freshness. This medium-bodied red is bouncing with energy.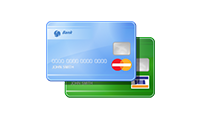 "Accept what life offers you and try to drink from every cup. All wines should be tasted; some should only be sipped, but with others, drink the whole bottle" --Paulo Coelho, Novelist
I thought of the quote above when I took my first three or four, or five or six, sips of this amenable red wine from the south of France. This is one of those, "drink the whole bottle" wines that we fall in love with here at The Wine Country so often. Above all things, specialists, and retailers, we are wine lovers, and when an unassuming little wine comes along and gives us so much pleasure, for this price, well, we add a few more cases to the order because we know we will be taking a bunch home for ourselves, greedy little self-pleasers that we are.
Stephane and Marjorie Gallet are the husband-and-wife team behind Domaine Le Roc des Anges, a family estate in the French Pyrenees in the commune of Maury. They are impassioned farmers with a dedication to organic and sustainable farming, all in an effort to make wines that are true to their region and speak the accent of their specific soils. The couple began working with a local cooperative, teaching them the benefits of organic farming, pointing out that if everyone makes a little change, the entire region will be lifted in terms of quality, like a Butterfly Effect. This juicy little dream of a wine is a tribute to that effort.
Made from Grenache, Syrah and Carignan, the aromatics are quintessential south of France red--a culmination of earth, spice, generous and plump fruit all wrapped up in utter freshness. Bouncing with energy, this medium-bodied red was built for grilled foods, which makes it a perfect wine to usher in the long awaited warm weather of spring and summer. Load up, as this small production red won't last the whole season, and you will want to have a few bottles on hand, you know, for those, "drink the whole bottle" evenings.—Samantha Dugan
productpage_usp_1_title

productpage_usp_1_text

productpage_usp_2_title

productpage_usp_2_text

productpage_usp_3_title

productpage_usp_3_text

productpage_usp_4_title

productpage_usp_4_text