Add your review
Review Domaine Mongeard-Mugneret 2019 Vosne-Romanee 1er Cru En Orveaux, Burgundy
Domaine Mongeard-Mugneret 2019 Vosne-Romanee 1er Cru En Orveaux, Burgundy
$149.99
($149.99 Incl. tax)
"A great success...elegant and nuanced."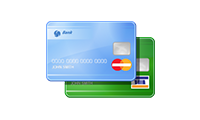 "The 2019 Vosne-Romanée 1er Cru En Orveaux is a great success, opening in the glass with aromas of cherries, plums and orange rind, complemented by hints of spices, smoke and toasty new oak. Medium to full-bodied, layered and concentrated, with lively acids and powdery tannins, it's elegant and nuanced. Mongeard notes that the vines in this parcel are planted north-south, which isn't a disadvantage in warm, sunny years like this."–William Kelley, Wine Advocate
"Here, too, there is enough wood to notice on the wonderfully spicy nose of dark currant, plum, violet and jasmine tea. There is better freshness and verve to the delicious and attractively detailed flavors that exude evident minerality on the youthfully austere, focused and lingering finale. This is at once classy and refined while being built to repay mid to even longer-term cellaring."--Burghound
Randy's Notes:
One Sunday, it was a chilly March day, so Dale threw some beef and vegetables into a pot with some red wine to make a no-quite-so-boeuf-bourguignon.
"Do you have a red wine for this?" she asked.
I went out to the wine fridge and pulled out an extravagant wine I'd wanted to try out, the 2019 Mongeard-Mugneret Vosne-Romanee 1er Cru En Orveaux ($149.99). Sure, it's a lot of money for a bottle, but it's Sunday dinner, it's the two of us, I've been working hard. Shouldn't I get a chance to drink a wine like this, at least once in awhile?
After decanting, I was completely seduced by the aroma--kept my nose in the glass repeatedly. What did it taste like? Well, it's a bigger wine than most red Burgundies I've tried recently...Russian River Valley big, without the sweetness. 14.5% alcohol big, which is usually a deal-breaker for me. But not tonight.
Robert Parker's old newsletter Wine Advocate wrote, "A great success...elegant and nuanced." That is, if by "elegant" they mean a Cadillac Escalade is "elegant." Those of you who are in exclusive Pinot Noir wine clubs may come across $150 reserve wines now and then, so the price here shouldn't shock you for a premier cru Vosne. Yes, I felt a tiny bit of heat, but it didn't bother me as I enjoyed every delicious drop with my beef stew braised in red wine. The texture was silky and zaftig. People who love Gary Farrell, Rochioli or William Selyem Pinots will have no problem sidling up to this sensuous luxury.
productpage_usp_1_title

productpage_usp_1_text

productpage_usp_2_title

productpage_usp_2_text

productpage_usp_3_title

productpage_usp_3_text

productpage_usp_4_title

productpage_usp_4_text