Add your review
Review Domaine Roland Schmitt 2019 Riesling Glintzberg, Alsace, France
Domaine Roland Schmitt 2019 Riesling Glintzberg, Alsace, France
$18.99
($18.99 Incl. tax)
Unit price: $0.00 /
Lean , flavorful and dry. Peaches, melons on the nose and palate with a lean texture, tingly acidity, and a snap of minerality. Versatile and approachable. Pair with sausages, river fish, Asian dishes with spice. Organic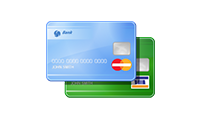 The Riesling for this wine comes the Glintzberg vineyard which is right next to a Grand Cru vineyard so the soils here are exceptional. This is a dry Riesling but not the teeth shattering kind of dryness. Peaches and melons on the palate with a nice lean texture and tons of tingly acidity. Sausages, river fish, even foods with a bit of spice would be so lovely with this wine.
The Schmitt family has been making wines from their vineyards in Bergbieten since the early 17th century. This village is located in the far north of the Bas Rijn, about 25 kilometers from Strasbourg. This area produces some of the most distinctive wines in Alsace. Soils are gravelly limestone, providing both perfect drainage during rainy weather, water retention during dry spells, with the ability to reflect sunlight back to the vineyards during cool, sunny periods.
After a tragic accident in which Roland Schmitt was killed, Anne Marie - his wife - has taken over along with her adult sons, Julian and Bruno. 
productpage_usp_1_title

productpage_usp_1_text

productpage_usp_2_title

productpage_usp_2_text

productpage_usp_3_title

productpage_usp_3_text

productpage_usp_4_title

productpage_usp_4_text