Add your review
Review Domaine Tawse 2016 Corton-Charlemagne Grand Cru, Burgundy
Domaine Tawse 2016 Corton-Charlemagne Grand Cru, Burgundy
$213.99
($213.99 Incl. tax)
Extremely rare (74 cases!), majestic white wine from the most prestigious part of the legendary Charlemagne vineyard. Every bottle is a privilege.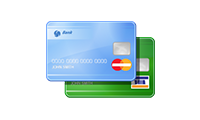 This impressive wine is situated in one of the best, most prized parts of the Corton-Charlemagne appellation called "Le Charlemagne". It features a full southern exposure, with Jurassic-era marls, and a thin 10-20cm thick layer of chalk under a thin topsoil.
Estate owned and farmed. Biodynamic farming (and certified organic) using the lunar calendar. For Pascal & Moray, farming is about respecting nature intuitively, not dogmatically. Yields are kept low by de-budding. All of Domaine Tawse's premier cru and grand cru parcels are now worked by horse and plow. The harvesters pick in small batches and transport the grapes in 17-kg cases to preserve their integrity. Every vineyard is immaculately kept by hand, from the canopy management and pruning to the harvest.
100% Chardonnay.  Vine age is 40 years. The wine ages for 16 months in 66% new French oak barrels (light, long, soft toast) from the Jupilles and Allier forests, including one racking before a fined and lightly filtered bottling. All aging operations are carried out with the lunar calendar, following biodynamic principles.
Deep, concentrated aromas of wildflower honey, golden apple, cracked grain, brown sugar, smoky chalk, and Blanc des Blancs Champagne. The texture is incredibly opulent but still shows its regal, Grand Cru character with an impressive core of mineral-tinged acidity which rolls into a long, complex, and contemplative finish.
Very rare.   Just 74 cases made.
productpage_usp_1_title

productpage_usp_1_text

productpage_usp_2_title

productpage_usp_2_text

productpage_usp_3_title

productpage_usp_3_text

productpage_usp_4_title

productpage_usp_4_text