Add your review
Review Drift Distillery Single Barrel Wheat Whiskey, San Clemente, CA
Drift Distillery Single Barrel Wheat Whiskey, San Clemente, CA
$39.99
($39.99 Incl. tax)
All the wheat comes from the owner's family farm in Kansas.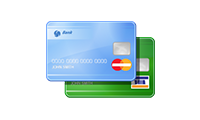 If you're ever in San Clemente, California and want to feel like you're in the heartland of Bison, Kansas there is one place for you to visit: Drift Distillery. There you will find Owners Ryan and Lesli Winter working hard with the wheat from their family's farm (owned since 1876) just outside of Bison, Kansas to make delicious spirits. You can also feel the presence of their family farm in their tasting room which is built out of a 100-year-old barn that was on the family's property. While all the spirits made by Drift Distillery are very well made, the real standout to me is their single barrel wheat whiskey
Using Hard Red Winter Wheat, it is really surprising how much flavor the Winter's get from just two years in barrel. A nice coating mouthfeel gives wonderful body to the spirit. Notes of toasted cinnamon and toffee up front make a great combination of spice and richness. Butterscotch pairs with soft hay adding some sweetness but also creating a drying characteristic to continue the balance of the whiskey. You do get some oak on the finish, those charred woodsy spice flavors give the whiskey a more robust finish.
productpage_usp_1_title

productpage_usp_1_text

productpage_usp_2_title

productpage_usp_2_text

productpage_usp_3_title

productpage_usp_3_text

productpage_usp_4_title

productpage_usp_4_text