Add your review
Review DuMOL 2019 Pinot Noir Wester Reach Russian River Valley, Sonoma County
DuMOL 2019 Pinot Noir Wester Reach Russian River Valley, Sonoma County
$69.99
($69.99 Incl. tax)
This is a beautiful lilting, dynamic wine - the essence of coastal Russian River Pinot Noir. The wine's aromas and flavors encompass the entire spectrum of red and black fruits, savory spices and earthy undertones: black cherry, wild berries, dried thyme,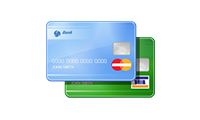 From the Laguna Ridge district, the iconic Ritchie Vineyard provides succulent dark fruit and broad texture. On the deeper clay soils of the Santa Rosa Plains, the Occidental Road vineyard contributes density, fruit extract and weight. At a higher elevation, on a ridgetop overlooking the Green Valley, our Dutton-Upp Road site offers soaring red and black fruit aromatics and hillside structure while the Widdoes Vineyard brings cherry fruit intensity and an underbrush complexity. Further westward, our high-density DuMOL Estate unites this complex range with dark fruit intensity, herbal freshness and earthy intricacy.
Complex, layered aromas – red cherry, black pepper, hibiscus and orange peel – are wonderfully bright and fresh while cranberry and pomegranate, wild thyme and underbrush lend fine detail. The broad fruit entry possesses great lift – juicy and vibrant, then immediately deep and layered. The mid-palate is succulent and round with cherry liqueur and rhubarb flavors which extend on fresh acidity through the long, black peppercorn-infused finish. 
productpage_usp_1_title

productpage_usp_1_text

productpage_usp_2_title

productpage_usp_2_text

productpage_usp_3_title

productpage_usp_3_text

productpage_usp_4_title

productpage_usp_4_text