Add your review
Review El Silencio Mezcal Joven Ensamble
El Silencio Mezcal Joven Ensamble
$74.99
($74.99 Incl. tax)
Lighter in smoke than some Mezcals, this is a nice floral Agave spirit that is very easy going.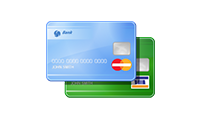 This super-premium spirit is an ensamble of different types of agave that will take you on a journey of discovery, slowly revealing the different layers the three agaves provide. One you may recognize is Mezcal Espadin (the variety in El Silencio's black bottle), while the two wild agaves, Tobasiche and Mexicano, heighten your senses with unexpected floral and chili notes.
This is a delicate mezcal that sips beautifully, perfect for those dipping their toes into the world of this ancient spirit and for those of us who truly enjoy life's silent pleasures
The aroma is of sun-dried fruit, lemon and sweet smoke. Nuances of green apple, florals and fennel delight the palate.  Lightly charred agave flavors with touches of white pepper, minerals and chile highlight the distinctive finish.
productpage_usp_1_title

productpage_usp_1_text

productpage_usp_2_title

productpage_usp_2_text

productpage_usp_3_title

productpage_usp_3_text

productpage_usp_4_title

productpage_usp_4_text